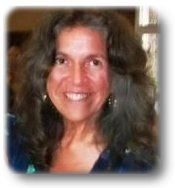 Verona News
by Debbie Lingen
debbie@lingens.com

Previous Verona News Column Issues
Published June 20, 2013
The BellRock Schoolhouse Theatre players concluded a very successful run of sold out performances of the play "The Great Ice Cream Scheme". Kudos to the director Doug MacIntyre and the actors who gave the audience an enjoyable two hours of laughter and great fun. I am looking forward to future productions at the Bell Rock Hall.
The Verona Pentecostal Assembly will be hosting a community Family Fun Day on Saturday, June 22 from 11 am to 2 pm. The Westport Animal Zoo, air castles, pie sale, barbeque and lots of crafts for the kiddies will keep everyone entertained.
The Portland District and Area Heritage Society presents its 11th Annual Old- Fashioned Strawberry Social. There will be home-made shortcake biscuits made from a heritage recipe, with real whipped cream and loaded with luscious strawberries. Saturday, June 22, from 10 a.m. to 1 p.m. at the Lions Club Hall. $6 for adults, $3.00 for kids under 12; coffee, tea or cold drink included.
Enjoy the Music in the Park concert this Sunday, June 23 from 1 pm to 3 pm featuring Lisa Vee as she sings Jazz and the Blues. Bring your lawn chairs and prepare for a great afternoon of entertainment. Refreshments will be available. Barbeque will start at noon. The Verona Cattail Express will be on hand to give rides to the kiddies. McMullen Park and Beach.
The Fourth Verona Family Fishing Day will be held on Saturday, July 13 from 9 am to 1 pm at Verona [Rock] Lake. The Verona Cattail Express will also be at this event to give rides. Prizes for all kids under 16 who catch a fish. Free BBQ with hotdogs, hamburgers, chips, and drinks for registered guests. Bring your boat or fish from the dock. No barbed hooks. For this event, Canadian residents do not require a fishing license. Please pre-register with Linda Bates at 613-374-1307 before July 8 to reserve your spot! This is a free event brought to you by the Verona Community Association. Join them for another fun Family Fishing Day!
It's almost here! The Lion's Club Jamboree will be arriving for three evenings of great fun and games - Thursday to Saturday, July 5, 6 and 7. There will be games of chance, great Bingo prizes, famous Jamboree Burgers and fries along with a fantastic midway. Canteen opens at 6 PM, other activities start at 6:30 pm.
Canada Day is coming and it's always great fun celebrating in Harrowsmith. The Harrowsmith Social & Athletic club is looking for volunteers for Canada Day Celebrations. Volunteers can work an hour or as many as they choose. Contact: Kim 613-372-0018 or Pam 613-374-3180 for information.
Debbie Lingen
For more information about Verona, Ontario please contact:
Debbie Lingen
debbie@lingens.com
613-374-2091