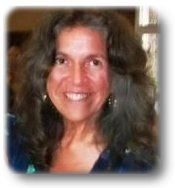 Verona News
by Debbie Lingen
debbie@lingens.com

Previous Verona News Column Issues
Published July 4, 2013
Didn't Verona look festive for Canada Day? Many thanks to the businesses, private homes and volunteers Doug Boulter, John McDougall and Frank York who decorated the village Main Street for Canada Day to help show our pride in this wonderful country. A special thank you goes to Debbie Lovegrove who designed and sewed the banners on our new Hardwood Creek Bridge, David Babcock who arranged the flower baskets and Kingston Nurseries in Harrowsmith who supplied the planters. The venture was financially supported by the Verona Community Association and private donors.
Head off to the Lion's Club Jamboree for three evenings of great fun and games. The Jamboree will be here July 4, 5, and 6th. There will be games of chance, great Bingo prizes, famous jamboree burgers and fries along with a fantastic midway. Canteen opens at 6:00 PM, other activities start at 6:30 pm. Verona Lions Centre, Verona Sand Road.
The Bellrock Schoolhouse Theatre will present a musical " It's Beginning to Look a Lot Like Christmas" (based on the play " Miracle on 34th Street") for the Fall 2013 Season. How exciting! Auditions for the musical will be held Monday, July 8 and Tuesday, July 9 at 7 pm at the Bellrock Hall. Many roles are available for ages 7+, both genders. Please bring audition material for singing and dancing.
Bellrock Hall presents " A Solo Evening of Folk Music with Jon McLurg (of Crooked Wood)" Saturday July 13, 7 pm. Free will offering. Funds raised go to support the hall.
K's Klubhouse is running a day camp for girls "Camp Run-a-muck" this July 15 to 19. This camp will provide a wide variety of arts & crafts, games, toys, sewing and costumes. Children can use their imagination, have fun and choose for themselves what they would like to do. Large outdoors play area with baseball field and basketball court. The camp will be located in Bellrock at the Bellrock Hall. Ages 6 and up, $10 a day For registration: Phone: 613 483 2326 or e-mail: klubhouse@live.ca
Get hooked on free family fishing! Two fishing events are taking place over the next two Saturdays. For these events, Canadian residents do not require a fishing license. The Portland District Firefighters Bass Fishing Derby will hold their annual event on Saturday July 6. Fish any back lake and weigh in at 4808 Holleford Road, Hartington Fire Hall from 9am to 5 pm. Top prize 14 ft Lund Boat with EZ load trailer. Every kid gets a prize. Get your tickets at Leonard's Fuels in Hartington or Asselstine'a Hardware in Verona.
The Verona Family Fishing Day will be held on Saturday, July 13 from 9 am to 1 pm at Verona [Rock] Lake. Prizes for all kids under 16 who catch a fish. Free BBQ with hotdogs, hamburgers, chips, juice and water for registered participants. Bring your boat or fish from the dock. Please pre-register with Linda Bates at 613-374-1307 to reserve your spot! This is a free event brought to you by the Verona Community Association.
Debbie Lingen
For more information about Verona, Ontario please contact:
Debbie Lingen
debbie@lingens.com
613-374-2091