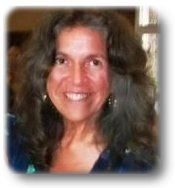 Verona News
by Debbie Lingen
debbie@lingens.com

Previous Verona News Column Issues
Published July 11, 2013
Limber up with Monday morning yoga sessions at the BellRock Hall with Jackie Adams. Next class is Monday, July 15 from 10 am to 11 am. Cost is $12 for drop-in. Contact Jackie at 613- 358-9642, Yogatogo@bellnet.ca for info.
Bellrock Hall presents " A Solo Evening of Folk Music with Jon McLurg (of Crooked Wood)" Saturday July 13, 7 pm. Free will offering. Funds raised go to support the hall.
New events at the Verona Cattail Festival! Kids, decorate your bike in colourful decor and ride your in the Verona Cattail Festival Parade (helmets must be worn). Three prizes will be awarded for the best decorated bicycles. On the Festival grounds, enter into the free Cycling Skills Circuit and Bike Clinic. Children can participate in a skills circuit that teaches basic skills for road safety. Then they can check their bike into the bike clinic and make sure their bike is safe.
This year there will be a special price for children's rides and amusements. A Weekend Wristband Special for $10 will provide unlimited children's rides and amusements (good for both Saturday and Sunday). This wristband gives unlimited use of the Mini golf course and unlimited rides on the Cattail Express Train Rides and Morphy the Caterpillar Inflatable Tunnel. (a fun crawl zone with slide.) Single ride tickets are also available.
Students! Need to complete your Community Involvement Hours? Volunteer to help at the Verona Cattail Festival! If you just graduated from grade 8, your volunteer hours this summer will count towards your Community Involvement Hours for High School. Verona Cattail Festival. August 10 and 11. Contact Sue Hornbeck 613-372-0254
The last Verona Cattail Festival meeting before the festival is this Tuesday, July 16. You don't want to miss this meeting. The final touches are being added to make this festival the best ever! What better way to get involved in the Verona community than to volunteer? Whether you can help for the entire two day festival or just for an hour or two, your contribution is invaluable to the festival. The Festival always welcomes new faces. 7 pm at the Verona Lions Hall. For more information call Wayne Conway, 613-374-3807.
Verona's next free "Music in the Park" summer concert will be held Sunday, July 28. Come and enjoy The Monarchs performing 60's to 80's Rock and Roll. Bring your lawn chairs and prepare for a great afternoon of entertainment. Refreshments available. McMullen Beach, 1 pm to 3 pm.
Debbie Lingen
For more information about Verona, Ontario please contact:
Debbie Lingen
debbie@lingens.com
613-374-2091