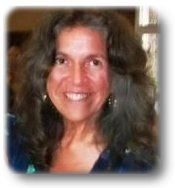 Verona News
by Debbie Lingen
debbie@lingens.com

Previous Verona News Column Issues
Published August 8, 2013
IT'S HERE!! The Verona Cattail Festival!
After months of hard work and preparation, the fun is about to start. The Verona Cattail Festival features two days of outstanding music on stage. But wait, there's a lot more. A Classic Cars Show, Red Green Duct Tape Boat Races, Soap Box Derby, Marketplace vendors, free Kids Crafts all day, interactive Cameron's Cattail Centre, children's entertainment, lots of food and the list goes on. This will be an exciting two days for the whole family.
The Festival starts off with a Parade, Saturday, August 10 starting at 10 am. Highway 38 will be closed off to all vehicular traffic (from the north end of Verona to Verona Sand Road) from 10 am to 10:30 am. Arrive early to get a good viewing spot for the parade. There will be bleachers set up along Verona Sand Road at the Lions Centre for viewers to watch the parade enter the festival location. The Verona Cattail Festival is a "Rain or Shine" festival. The Festival venue at the Lions Club Centre provides plenty of protection in the case of rain and the shows will go on.
The whole village is involved this weekend. All three churches take part. The Verona Pentecostal Assembly Church will have a delicious dinner (by donation) at the Verona Lions Hall on Friday, August 9 starting at 5 pm. On Saturday August 10, the Verona Free Methodist Church will have a Pancake Breakfast (by donation) at the Free Methodist Church from 7:30 am to 9 am. Trinity United Church will have their Fish Fry that evening from 5 pm to 7 pm. (Adults $ 14, children $6). On Sunday, August 11 there will be an Ecumenical Service on the Festival grounds starting at 10 am. This will be followed by the gospel music of Vocal Legacy.
There will be lots of delicious food on site as well. The canteen will be serving drinks, hamburger, hot dogs, fries, poutine, lots of snacks plus a "Healthy Menu". New this year, Saturday night special, treat yourself to Funnel Cakes!
The musical entertainment for the Verona Cattail Festival is outstanding. Eleven bands will provide non-stop music over the two days and will cover a wide range of tastes: folk rock, country rock, classic rock, country, pop country, soul and southern gospel. The Saturday headliners are guaranteed to bring the audience to their feet. The Monarchs will get us dancing as they rivet us with Classic Oldies. Ghetto Express will entertain us with Vintage Funk and Soul followed by the tribute band, Buddy Holly Lives playing the music of Buddy Holly and the Crickets! Sunday afternoon brings more great entertainment. Rob Carnegie will be performing his amazing set of Pop Country. The Sunday closer will be the popular Soul Survivors. Founded in 1997, Soul Survivors quickly became one of Eastern Ontario's most sought after Party Bands, pleasing audiences from Toronto to Montreal. For a complete listing of all the other musicians and bands playing during the two days visit www.veronafestival.com. Saturday and Sunday August 10 and 11.
This is the weekend you have been waiting for. Bring the family and enjoy the Verona Cattail Festival!
Debbie Lingen
For more information about Verona, Ontario please contact:
Debbie Lingen
debbie@lingens.com
613-374-2091