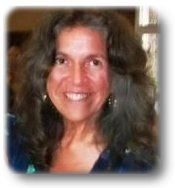 Verona News
by Debbie Lingen
debbie@lingens.com

Previous Verona News Column Issues
Published August 15, 2013
It was a perfect weather weekend! The Verona Cattail Festival gave us two days of excitement and non-stop entertainment!
The wide variety of the stage entertainment kept everyone entertained from the enthusiasm of the cloggers, to the great sounds of Buddy Holly Lives and Soul Survivors, It kept us tapping our toes and wishing for more. A big thank you to Jeff Babcock who provided the musicians with a phenomenal sound system.
One of the Saturday highlights was the new Water Program at the Cameron Cattail Centre. A steady flow of children and adults visited a wide array of live interactive exhibits. The organizers of the Centre, John MacDougall and Deborah Spaar, were very pleased with the overwhelming response and enthusiasm of all the visitors to the centre.
The Verona Community Association and the Festival Committee want to thank all the sponsors and donors who contributed to making this Festival a huge success. A huge thank you to Sue Hornbeck and her student volunteers and all the adult volunteers who so eagerly gave of their time and effort. And a final thanks is given to the Co- General Managers, Wayne Conway and Ron Bruyns, who once again, after putting in many, long hours of hard work and dedication brought it all together.
A special thank you to all the festival goers who helped keep the Cattail Festival clean and green, by bringing all their garbage and recycling to the designated recycling center at the Festival.
And the fun continues! Music in the Park, a free summer concert will be held on Sunday, August 25 from 1 to 3 pm at McMullen Park and Beach. Enjoy the gospel music of Faithful Friends. What a perfect way to spend a lazy summer day. This concert is a free event courtesy of the Verona Community Association. Refreshments available. Bring a lawn chair. Free admission. Free parking.
The Annual Garlic Festival is almost here. The Verona Lions Club presents this festival on Saturday August 31 from 9 am to 2 pm. Sample great food such as farm fresh corn, soups, vegetables, jams, preserves and baking from the Frontenac Farmers' Market and, of course, all the yummy goodies made with the star attraction, garlic. Learn about the 17 different garlics grown in this area from the farmers themselves. Purchase your fresh, Ontario garlic for the year. Learn about the uses of garlic in our food for its fabulous taste and health benefits. Admission and parking are free. Interested vendors please contact Wayne Conway at 613-374-3807.
Don't the flower barrels on Main St. look wonderful? Participants who adopted the barrels this year have done a superb job. The barrels have been judged now and the participants of the top five barrels chosen will be awarded their cash prizes at the Garlic Festival. Not only are the contest barrels looking great but Verona residents and businesses have also outdone themselves decorating flower beds, barrels and baskets of their own. Way to go, Verona!
Debbie Lingen
For more information about Verona, Ontario please contact:
Debbie Lingen
debbie@lingens.com
613-374-2091