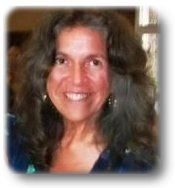 Verona News
by Debbie Lingen
debbie@lingens.com

Previous Verona News Column Issues
Published September 12, 2013
Register your Boys or Girls in Beaver Scouts ages 5 to 7 years, Cub Scouts 8 to 10 years, or Scouts 11 to 14 years. Registration nights for Scouting were held this week but you can still sign up by contacting South Frontenac Group at: 613-372-2050, sfg@bell.net , or www.scouts.ca for online registration.
Congratulations to David Babcock who won first prize for the Verona Flower Barrel Contest. The Verona Community Association thanks all the businesses and residents who participated in this year's contest. Main Street looks fantastic.
You can be a star at BellRock Hall! Release your "Inner Elvis" or Madonna! Steve and Penny Lloyd are hosting a fun evening of KARAOKE. Saturday, September 14 starting at 7:30 pm. Freewill offering.
The Quilting Group will meet Wednesday, September 18 at Trinity United Church. 9 am to 12 noon. Anyone interested in quilting is welcome to join the group, whether a seasoned quilter or a beginner. They have lots of patterns and ideas and there are always people to help with advice. For more information call Ann McDougall at 613 374-2516.
Trinity United Church's "WHALE OF A SALE" will be held Saturday, September 21. You will find a unique collection of books, jewellery, clothing, electronics, crafts, Christmas decorations, kitchen supplies and small furniture. Free Admission 9 am to 2 pm OR Early Bird Sale 8 to 9 am $5.
The 6th Annual Frontenac Old Time Music Championships will be held Saturday, September 21 at the Verona Lions Hall. Come out and compete in Singing, Guitar, Banjo, Fiddle and Keyboard. Cash Prizes, $10 entry fee per category. Competition starts at 9 am. Event open to all ages. Admission- Adults $8.00, Seniors $7.00, Family of 4- $20.00. Sunday will be an afternoon OPEN MIC session. Admission $5.00
Chili-in-a-Bowl event at BellRock Hall. A fine meal of chili will be served in a hand-crafted bowl made by Tim deRose of Wilton pottery. There will be a selection of home-made chili varieties served ranging from hot to mild, vegetarian to curried. At the end of the evening you get to take the bowls home with you. There will be raffles for several prizes, including another item from Wilton Pottery, a bowl made by Karen Taylor-Twiddy of Plainfield, and a yoga party package donated by Jackie Adams of Yoga-to-Go. Saturday September 21. 6:00pm at BellRock Hall. Cost: $20 Tickets available at Asselstine Hardware, Local Family Farms, Verona Hardware, Verona Drug Mart
Let's get in shape! SMART is a gentle fitness class for people 55+ who want to be active and wish to improve their mobility, strength, balance and flexibility regardless of their current activity level Classes start this Thursday September 12 and run to Thursday, December 5. The cost of the fall session is $40 or $4 pay per class. Participants are encouraged to work at their own pace, wear loose comfortable clothing, bring indoor athletic shoes and water. Trinity Church Hall. 10 am to 11am. For further information and registration details please contact: Joanne Irvine - VON SMART Program Coordinator at 613-634-0130 ext. 414 or E-Mail: joanne.irvine@von.ca
Congratulations to Bill and Margaret Campsall who are celebrating their 68th wedding anniversary this Sunday September 15.
Debbie Lingen
For more information about Verona, Ontario please contact:
Debbie Lingen
debbie@lingens.com
613-374-2091