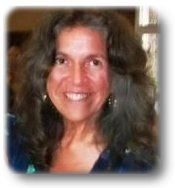 Verona News
by Debbie Lingen
debbie@lingens.com

Previous Verona News Column Issues
Published September 19, 2013
Don't miss the Trenton Men's Choir appearing with the Trinity and St Paul's Chorus at Trinity United Church. Sunday, September 29. 7 pm to 8 pm. Anabelle Twiddy, musical director at Trinity Church is very excited about this evening" You need to hear these men sing, They have a powerful, clean, precise sound and it is truly an experience you don't want to miss." Free will donations with all proceeds going to the Canadian Food Grains Bank.
Sisters by Heart invite us to a Ladies Night Out to enjoy "Under the Big Top." Special guest speaker is Karen Bandy, who spoke at their very first event 10 years ago. Karen will be talking about "Walking the High Wire". Music will be provided by sisters Kathy Casement & Leah Williams. Monday, September 30 at 7 p.m. at Verona Free Methodist Church. Admission is $5. For more information, please contact the church office at 613 374-1232.
There will be a Blood Donor Clinic at the Verona Lions Club on Wednesday, September 25 from 3:30 to 6:30pm. To book an appointment, visit www.blood.ca or call 1-888- 236-6283
Rev. Oscar Simpson presents Country Church with The Old Hims and special guests Picket Fences. Free will offering and refreshments. Portland Community Church, Hartington. Friday, September 20, 7:00 PM 613-374-2178
FMHA ( Frontenac Minor Hockey Assoc) Rinks to Links Golf Tournament is this Saturday September 21 at Rivendell Gold Club. For more info contact Al Pixely, Pixley.allan@ont.sysco.com
Trinity United Church's "WHALE OF A SALE" will be held Saturday, September 21. You will find a unique collection of books, jewellery, clothing, electronics, crafts, Christmas decorations, kitchen supplies and small furniture. Free Admission 9 am to 2 pm OR Early Bird Sale 8 to 9 am $5.
The Verona Walking Club will start on Tuesday, October 1. The club will meet for a walk inside the Verona Lions Hall every Tuesday and Friday morning from 10 am to 11 am. All you need is $1.00 per session and your running shoes. For more information contact Bill at 613-374- 3234
TRINITY'S APPLE PIE SALE! Pre-order you fresh apple pies for pick-up on Friday, October 4 (10 am - 2 pm) or Saturday October 5 (9 am - 10 am). At $9 a pie, you can stock your freezer, and take a pie to a neighbour, just in time for Thanksgiving. To order, call Marilyn at 613-374- 2694 by September 29th. He who hesitates.goes without pie.
Frontenac Old Time Music Championships will be held Saturday, September 21 at the Verona Lions Hall. Come out and compete in Singing, Guitar, Banjo, Fiddle and Keyboard. Cash Prizes, $10 entry fee per category. Competition starts at 9 am.. Admission- Adults $8.00, Seniors $7.00, Family of 4- $20.00. Sunday will be an afternoon OPEN MIC session. Admission $5.00
Chili-in-a-Bowl event. Delicious chili served in a hand-crafted bowl made by Tim deRose of Wilton pottery. Saturday September 21. 6 pm at BellRock Hall. Tickets $20 available at Asselstine Hardware, Local Family Farms, Verona Hardware, Verona Drug Mart
Debbie Lingen
For more information about Verona, Ontario please contact:
Debbie Lingen
debbie@lingens.com
613-374-2091