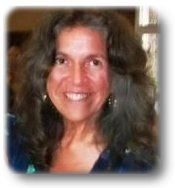 Verona News
by Debbie Lingen
debbie@lingens.com

Previous Verona News Column Issues
Published September 26, 2013
The Grandmothers By The Lake are hosting an evening of Down Home Country Fun on Saturday, October 5 at the Verona Lion's Club. Doors open at 6 pm. Chili dinner will be served with a variety of salads and desserts served followed by a dance. Entertainment by the Sunshine Soul Band. There will be square and line dancing and dance lessons as well. Fun silent auction including some African items. Tickets are $30 per person. Tickets can be purchased at the Tiffany Gift Shoppe in Harrowsmith, Sharbot Lake Pharmacy or by calling Pat Ward 613 328-1697, Audrey Tarasick 613-375-6457 or Marni Pedersen 613 374-9929 . All proceeds go to the Stephen Lewis Foundation Helping African Grandmothers who are raising grandchildren orphaned by HIV/AIDS.
Come out for an evening of cabaret entertainment on Saturday, October 5, presented by BellRock Hall, with three well-known local musicians. . The theme for the night will be "Golden Oldies: Broadway, Folk, and Jazz". Janice Sutton sings, Annabelle Twiddy plays the keyboard, and Debbie Twiddy plays flute. Janice believes that every song tells a story and she is looking forward to sharing some of her favourites with the audience. You'll even have a chance to sing along. She and Annabelle have performed together for many years, with cousin Debbie occasionally accompanying the pair with her flute. Janice has a limitless repertoire of timeless favourites. She and Annabelle will entertain you with costumes, props, over-the-top presentation, and a sly wink or two along the way. Come and enjoy an evening of pure entertainment. Treats and drinks will be provided by the Bellrock Community Association. Time: 7 pm. Free-will offering. Information e-mail: bellrockhall@gmail.com Website: www.bellrockhall.ca
Trinity's Church Annual Pie Sale. Pre-order fresh apple pies for pick-up on Friday, October 4th (10 am - 2 pm) or Saturday October 5 (9 am - 10 am). Take them straight from the kitchen to your oven or freezer. At $9 a pie, you can stock your freezer, and take a pie to a neighbour, just in time for Thanksgiving. To order, call Marilyn at 613-374-2694 by September 29th.
The Verona Walking Club will start on Tuesday, October 1. The club will meet for a walk inside the Verona Lions Hall every Tuesday and Friday morning from 10 am to 11 am. All you need is $1.00 per session and your running shoes. For more information contact Bill at 613-374- 3234.
The Trenton Men's Choir will appear with the Trinity and St Paul's Chorus at Trinity United Church. Sunday, September 29. 7 pm to 8 pm. Free will donations with all proceeds going to the Canadian Food Grains Bank.
Sisters by Heart invite us to a Ladies Night Out to enjoy "Under the Big Top." Monday, September 30 at 7 p.m. at Verona Free Methodist Church. Admission is $5. For more information, please contact the church office at 613 374-1232.
Gentle Hatha Yoga classes will start on Tuesday, April 9, from 3:30 pm to 5 pm at Trinity United Church.. To register, please call Tanya at (613) 273-5693. The cost will be $100 for 10 classes, or pay $12 per class. Beginners are welcome.
Debbie Lingen
For more information about Verona, Ontario please contact:
Debbie Lingen
debbie@lingens.com
613-374-2091