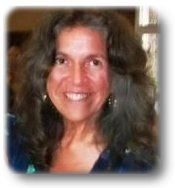 Verona News
by Debbie Lingen
debbie@lingens.com

Previous Verona News Column Issues
Published October 3, 2013
Verona Lions Club volunteers spent a busy two days in September putting a fresh face on the Verona Lions Mini Park Children's Playground on Verona Sand Road. Two truckloads of sand replaced all the sand under the playground equipment and gallons of paint spruced up the appearance. Kudos to the Lions Club for making the playground a safe and fun place to play.
The Indoor Sports Program for children, ages 8 to 12, begins this Monday, October 7 at Prince Charles Public School. Mixed sports will be played from 6 to 7 pm. The cost is $25 per child for 8 weeks. ( subsidies available for those who qualify) For more information call The Child Centre 613-279-2244.
Enjoy an evening of cabaret entertainment on Saturday, October 5, presented by BellRock Hall. The theme for the night will be "Golden Oldies: Broadway, Folk, and Jazz". Janice Sutton sings, Annabelle Twiddy plays the keyboard, and Debbie Twiddy plays flute. Treats and drinks will be provided by the Bellrock Community Association. Time: 7 pm. Free-will offering. Information e-mail: bellrockhall@gmail.com Website: www.bellrockhall.ca
The Grandmothers By The Lake are hosting an evening of Down Home Country Fun on Saturday, October 5 at the Verona Lion's Club. Doors open at 6 pm. Chili dinner will be served with a variety of salads and desserts served followed by a dance. Entertainment by the Sunshine Soul Band. Tickets are $30 per person. Tickets can be purchased at the Tiffany Gift Shoppe in Harrowsmith, Sharbot Lake Pharmacy or by calling Pat Ward 613 328-1697, Audrey Tarasick 613-375-6457 or Marni Pedersen 613 374-9929 .
The Verona Walking Club will start on Friday, October 4. The club will meet for a walk inside the Verona Lions Hall every Tuesday and Friday morning from 10 am to 11 am. All you need is $1.00 per session and your running shoes. For more information contact Bill at 613-374- 3234.
The Verona Foot Care Clinic will be held Tuesday, October 8. . South Frontenac Community Services provides Foot Care Clinics for seniors or physically disabled adults. Diabetic referrals are accepted. These clinics are held at the Verona Medical Clinic on the second Tuesday of each month. Appointments start at 9:00 AM. Reservations are required. For appointment call Bob 613-376-6477
Debbie Lingen
For more information about Verona, Ontario please contact:
Debbie Lingen
debbie@lingens.com
613-374-2091