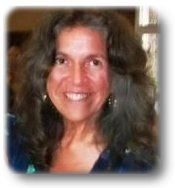 Verona News
by Debbie Lingen
debbie@lingens.com

Previous Verona News Column Issues
Published October 10, 2013
It's that special time of year again - cool crisp days and leaves turning brilliant colours (a little more subdued this year). It is a time for families to get together. Our son is looking forward to spending the holidays with us, to enjoy some home cooked meals and a weekend of fishing. For him, it is a welcome respite from the hectic Toronto life. This is the time of year to reflect and think of all that we are thankful for. Have a wonderful, happy Thanksgiving!
Stock up at the Frontenac Farmers Market this Saturday for your Thanksgiving fixings. The market will be closing for the season on October 26. Shop early and stock up the pantry now for the winter ahead. Verona is very lucky to have a farmer's market that brings us superb quality, locally produced, locally grown and locally homemade products every weekend. Verona Lions Club, 9 am to 1 pm.
BOO! BellRock Hall is hosting a Youth Halloween Dance on Saturday, October 19. Costumes are encouraged but not obligatory. Cost is $5 and the fun starts at 7 pm. Children under 10 must be accompanied by an adult. For more information call Judy Reynolds at 374-2036.
Lots of ways to burn off those extra Thanksgiving calories this fall. Walking, yoga or exercise classes. Take your pick or try all three.
Gentle Hatha Yoga Classes are held every Tuesday from 3:30 pm to 5 pm at Trinity United Church. Newcomers are encouraged to drop by to enjoy the benefits of gentle yoga and try out a class. To register, please call Tanya at (613) 273-5693. The cost is $12 per class.
The VON SMART (Seniors Maintaining Active Roles Together) exercise class is held every Thursday at Trinity United Church from 10 am to 11 am. . SMART is a gentle fitness class for people 55+ who want to be active and wish to improve their mobility, strength, balance and flexibility regardless of their current activity level. $4 per class. Participants are encouraged to work at their own pace, wear loose comfortable clothing, bring indoor athletic shoes and water. For further information please contact: Joanne Irvine VON SMART Program Coordinator at 613-634-0130 ext. 414 or E-Mail nformation e-mail: joanne.irvine@von.ca
Verona Walking Club meets for a walk inside the Verona Lions Hall every Tuesday and Friday morning from 10 am to 11 am. All you need is $1.00 per session and your running shoes. For more information contact Bill at 613-374-3234.
To accompany the exercise, you can also adopt a healthy lifestyle change. TOPS is a nonprofit, non-commercial weight-loss support and wellness education organization with more than 10,000 associate chapters in the United States and Canada. TOPS Offers friendship and support to motivate healthy lifestyle change and permanent weight loss. Free introductory meetings for potential members. Verona TOPS chapter meets weekly Mondays, 6:00 pm - 7:30 p.m. Lower Level, Verona Free Methodist Church. Website: www.tops.org
Debbie Lingen
For more information about Verona, Ontario please contact:
Debbie Lingen
debbie@lingens.com
613-374-2091