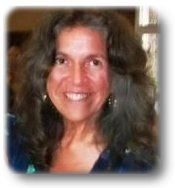 Verona News
by Debbie Lingen
debbie@lingens.com

Previous Verona News Column Issues
Published October 17, 2013
Join the Harvest Extravaganza on Saturday, October 19 at the Verona Pentecostal Assembly. This is a free event. There will be Pumpkin Painting, a 600 piece Harvest Candy hunt, bobbing for apples, free food, crafts and prizes. The fun starts at 11 am.
The Bellrock Schoolhouse Theatre is urgently looking for someone to replace an adult male cast member who became ill. The production is "Miracle on 34th Street - The Musical". Singing is not a requirement for the role but would be helpful for chorus work. Rehearsals (7-9 pm) are predominately on Sunday nights with the occasional rehearsal on a Tuesday or Wednesday. Performance dates are the evenings of Nov. 22, 23, 29, 30 with a matinee on Dec. 1st. Anyone interested please call Doug MacIntyre 613-900-8115 or doulgasmacintyre@hotmail.com.
BOO! BellRock Hall is hosting a Youth Halloween Dance on Saturday, October 19. Costumes are encouraged but not obligatory. Cost is $5 and the fun starts at 7 pm. Children under 10 must be accompanied by an adult. For more information call Judy Reynolds at 374-2036.
Enjoy a Country Gospel Music Concert featuring the Piccadilly Pickers at the Portland Community Church. Hartington, Friday October 25 at 7 pm. Free Will donations
The Frontenac Diabetes Education Program will hold a group diabetes education session at the Verona Medical Centre on Thursday, October 31. Whether you have just learned that you have pre diabetes or diabetes or have had it for many years, this will be a chance to share your experiences, ask questions and learn from each other. Anne MacDonald, Registered Dietician, and Bonnie Sparrow, Nurse Practitioner, will be in attendance to discuss various aspects of diabetes management. Sessions are from 9 am to 12 pm. For those interested, there will be a grocery store tour following the session, beginning at 1 pm with Anne.. Call to register or for more information: Anne MacDonald, RD, CDE 613-544- 3400 x 3589
Kudos to Martha's Restaurant who stayed open beyond their normal hours on Sunday, October 13 and served free turkey dinners with all the fixings for local residents that might not have family to celebrate the Thanksgiving holiday.
Debbie Lingen
For more information about Verona, Ontario please contact:
Debbie Lingen
debbie@lingens.com
613-374-2091