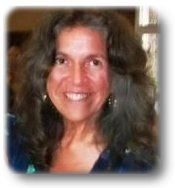 Verona News
by Debbie Lingen
debbie@lingens.com

Previous Verona News Column Issues
Published October 31, 2013
Drive with extra caution and watch out for the wee folk as they venture into the streets this Halloween eve.
Enjoy early Christmas shopping. The Annual Craft and Bake Sale sponsored by local crafters and organised by Joyce Casement will be held Saturday, November 2. Local crafters will be selling hand knitted, sewn, and crocheted gifts as well as a variety of delightful seasonal pieces. Bake tables. Lunch and snacks will be available. Free admission. Trinity United Church. Verona. Saturday Nov. 2, 9 am to 2 pm
The Quilting Group meets Wednesday, November 6, at Trinity United Church. 9 am to 12 noon. Anyone interested in quilting is welcome to join the group, whether a seasoned quilter or a beginner. They have lots of patterns and ideas and there are always people to help with advice. For more information call Ann McDougall at 613 374-2516.
Verona Diners Club for adults, ages 55 plus, meets on Thursday, November 7. The program provides full-course, catered meals with the flexibility to meet varying dietary needs. For a cost of $11 per person, you will enjoy a mid-day meal and entertainment. Noon at the Verona Lions Hall. Reservations are required. Call 613- 376-6477. South Frontenac Community Centre.
The Portland Community Church says thank you to the Piccadilly Pickers for a successful fund raising evening for the church last Saturday, October 25.
Happy 40th wedding anniversary to Mike and Carolyn Clow.
Best wishes for Sharon Shepherd as she celebrates her 50th Birthday
Don't forget to turn the clocks back one hour when you retire on Saturday night!
Debbie Lingen
For more information about Verona, Ontario please contact:
Debbie Lingen
debbie@lingens.com
613-374-2091