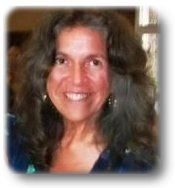 Verona News
by Debbie Lingen
debbie@lingens.com

Previous Verona News Column Issues
Published November 7, 2013
Exciting things are always happening in Verona and here is a new event to help kick off the Christmas season. The Verona Community Association presents " Christmas in the Village" on Saturday, November 30. This will be an all day event of fun for the whole family with Christmas games and crafts, Christmas music and entertainment, visits from Santa Claus, a delicious Chili dinner and a spectacular Tree Lighting Ceremony. This is a free event courtesy of the Verona Community Association and generous sponsors. For full details on this exciting new event, go to page ( Jule please insert Frontenac News page number for Press release)
One of the many events happening that day will be Decorating the Christmas Trees. Eleven trees will be decorated by organizations, churches and families. These trees will be simultaneously lit up in the evening at the Christmas Tree Lighting. Visitors will have the opportunity to vote for their favourites. Prizes will be awarded. If you are interested in participating and for full contest rules, log onto www.yourverona.com
The Verona Girl Guides would like to express their appreciation to Verona Foodland, Martha's Restaurant, Toppers Convenience and our community for supporting their recent cookie sales. The proceeds from your purchases go towards sending Girl Guides to camp. Thank you!
Hatha Yoga Classes are being held at The Bellrock Community Hall on Mondays from 4:00 to 5:15 pm. Now to December 16 , $15 a class, For more information contact Yoga To Go at 613-358-9642 yogatogo@bellnet.ca
Prince Charles Public School will mark Remembrance Day this Monday, November 11 at the cenotaph on Main Street with a ceremony, wreath laying, and a minute of silence. The ceremony will start at 10:45 am at the cenotaph in McMullen Park. A special open invitation is extended to all veterans and Verona residents to attend and help us remember. In case of inclement weather the ceremony will be held in the gym at Prince Charles P.S
Nicole's Gifts in Verona will be hosting the 3rd Annual Christmas for Kids Shopping Night on Friday November 15th from 5pm to 9pm. They will be offering food tasting, one night only specials and free draws. 10% of the evening's sales will be donated to the Verona Christmas for Kids Committee.
There will be a craft and bake sale on Sat. Nov 9 from 9-2 at St. Paul's United Church, Harrowsmith. St. Paul's Sunday School will also be selling handmade crafts, gently used Christmas items and toys and will donate their profits to the Christmas Hamper project and the VCA's Christmas for Kids.
The North Frontenac Little Theatre will be honouring six members with Lifetime Recognition Awards. Three of the recipients are from Verona, John and Ann McDougall and Peter Platenius. All are welcome to come share their appreciation. Saturday, November 16th at 7:00 PM in the Oso Hall, Sharbot Lake
Debbie Lingen
For more information about Verona, Ontario please contact:
Debbie Lingen
debbie@lingens.com
613-374-2091