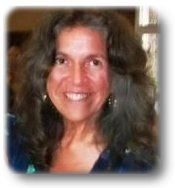 Verona News
by Debbie Lingen
debbie@lingens.com

Previous Verona News Column Issues
Published November 28, 2013
We are all invited to a Christmas party! Christmas in the Village, a FREE all day event this Saturday, November 30. Christmas Tree Decorating will be held in the morning from 9 am to 1 pm. Watch as eleven Christmas trees are transformed into various Christmas themes. Vote for your favourite tree! From 1 pm to 5 pm the Lions Centre will become a centre for fun, entertainment and games for both children and adults. Children will have lots to do both inside and outside the Lion's Centre. They can create holiday crafts and play holiday games while enjoying snacks and listening to holiday music. Outside they can ride the Cattail Express and play mini golf. Santa and Mrs Claus will be on hand to greet the children and pose for pictures. At 5 pm a delicious, free chili dinner will be served with hot dogs for the children. At 6:30 pm there will be a spectacular Christmas Trees Lighting event as the Verona Lions Centre will be lit up with 1000's of Christmas Lights. Crooked Wood will provide the musical entertainment inside the Lions Hall from 7 to 9 pm while outside we can enjoy the Christmas lights and keep toasty warm by the firepit roasting marshmallows and drinking hot chocolate. Come out and enjoy good old Verona hospitality. Verona Lions Centre. Verona Sand Road. For more information log onto www.yourverona.com
Rev. Oscar Simpson presents Country Church " Christmas Homecoming " at Hartington Community Church with The Old Hims and Chris & Jon (Crooked Wood). Friday December 6, 7 pm. Free will offering & refreshments. For more information 613-374-2178
Enjoy the sounds of Christmas! The Christmas Choir Concert will be held at Trinity United Church. Dec 6, 7:30 pm. Free admission
The Frontenac Women's Chorus presents For Love at Christmas, a selection of Christmas music to open our hearts to the magic of this season. Join them on Sunday December 8, 7:30 P.M., Bell Rock Community Hall, Bell Rock. Admission by freewill donation with a Food Bank item.
Christmas for Kids is holding a bottle drive on Saturday, November 30. They will be located at the Verona Foodland from 10 am.
The Bellrock Schoolhouse Theatre presents Miracle on 34th Street the Musical on Nov. 29, 30 at 7pm and Dec. 1 at 2 pm. Adults $15 and children $10 (10 and under) Tickets can be purchased at Asselstine Hardware, Verona Hardware, Local Family Farms and Verona Drug Mart.
Play Euchre in Harrowsmith every Monday night, 7 pm at the S&A Club. $5 per person. For more information contact June White 613-540-1485.
Debbie Lingen
For more information about Verona, Ontario please contact:
Debbie Lingen
debbie@lingens.com
613-374-2091