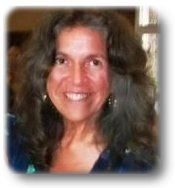 Verona News
by Debbie Lingen
debbie@lingens.com

Previous Verona News Column Issues
Published December 5, 2013
What a fun day it was! It seemed as if the whole village turned out to celebrate Christmas in the Village. The organizations and families that decorated the ten trees did a tremendous job. Each tree had its own unique theme and they were all imaginative and colourful. In the afternoon the Verona Lions Hall was filled with children as they created crafts and said hello to Santa and Mrs Claus. Outside, The Cattail Express was non-stop excitement for the children. It was a magical evening with the Christmas Trees Lighting and entertainment by Crooked Wood. Kudos to the Verona Community Association for organising this day and to all the volunteers and sponsors who helped make it a success. This is just the beginning for all that is happening this December.
Rev. Oscar Simpson presents Country Church " Christmas Homecoming " at Hartington Community Church with The Old Hims and Chris & Jon (Crooked Wood). Friday December 6, 7 pm. Free will offering & refreshments. For more information 613-374-2178
Enjoy the sounds of Christmas! The Christmas Choir Concert will be held at Trinity United Church. Friday, December 6, 7:30 pm. Free admission
The Frontenac Women's Chorus presents For Love at Christmas, a selection of Christmas music to open our hearts to the magic of this season. Join them on Sunday December 8, 7:30 pm. Bell Rock Community Hall, Bell Rock. Admission by freewill donation with a Food Bank item.
Join the Frontenac Farmers Market for their Annual Christmas Market and Customer Appreciation day on Saturday, December 14 at the Verona Lions Hall. All your favourite market v endors will be there along with a few guests. Light refreshments will be served. 9 am to 2 pm.
Join us Christmas Day for a fun packed, music filled day with a delicious Christmas feast served up. This is a free event and is open to Verona and area residents. The fun starts at 10:30 am and the turkey dinner with all the trimmings is served at noon. Come early and enjoy some good old Verona hospitality. For more details or if you need transportation to the event, call Joyce Casement at 613-374-3406. Verona Lions Hall.
To stay up to date on all Verona events, visit www.yourverona.com Event organizers (or anyone who knows someone organizing a local event) can list their events for free on this website.
Prince Charles Public School is having a fundraiser for the 8 graders. Bag2school is a company that buys unwanted items and recycles them. Clean items such as clothing, shoes, textiles can be dropped off at the school until December 12.
There will be a New Year's Eve Dance at the Verona Lion's Hall, doors open at 8pm. DJ and light buffet, tickets are $15 per person in advance or $20 per person at the door. Tickets available at Verona Hardware or Sandra Crawford 613-374-2799 or Geoff Crawford 613-329-7159. Profits go to Christmas for Kids.
Debbie Lingen
For more information about Verona, Ontario please contact:
Debbie Lingen
debbie@lingens.com
613-374-2091