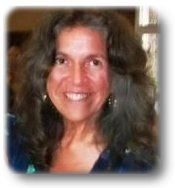 Verona News
by Debbie Lingen
debbie@lingens.com

Previous Verona News Column Issues
Published December 19, 2013
Volunteers are not paid -- not because they are worthless, but because they are priceless. - Unknown
Looking back over 2013, it has been year filled with special events and occasions. Each year that passes adds new events to the roster. This year the Verona Community Association introduced "Christmas in the Village" and we all saw what a success that was. The VCA, Lions Club, our churches and many other organizations run events and special occasions the year round. Music concerts, jamborees, festivals ... It was a never-ending year of fun! Who makes Verona this exciting place to live in? The volunteers! Without the volunteers we would not be able to hold these successful events. The volunteers make it happen. So volunteers, a big hearty Verona thank you. If you have never volunteered, make this a New Year's resolution, join in the fun and volunteer next year.
I would also like to thank the Frontenac News, Jule Koch, Jeff Green, reporters and staff for their wonderful efforts in helping to promote Verona nd all of Frontenac County. Our weekly columns help to inform and create pride in our communities. The Frontenac News excellent coverage of all our events is unparalleled. It is the only paper that I look forward to reading every week and devour it from front page to last. You keep the "cozy family feeling" in the newspaper.
Join us Christmas Day for a fun packed, music filled day with a delicious Christmas feast served up. This is a free event and is open to Verona and area residents. The fun starts at 10:30 am with the Verona Cattail Express running non stop and lots of crafts for the kiddies. The adults can play board and card games. Turkey dinner with all the trimmings will be served at noon. Come early and enjoy the Verona Christmas spirit. For more details or if you need transportation to the event, call Joyce Casement at 613-374-3406 or Sheila or John Steele 613-374-2884. Verona Lions Hall.
There will be a New Year's Eve Dance at the Verona Lion's Hall, doors open at 8pm. DJ and light buffet, tickets are $15 per person in advance or $20 per person at the door. Tickets available at Verona Hardware or Sandra Crawford 613-374-2799 or Geoff Crawford 613-329-7159. Profits go to Christmas for Kids.
The Christmas for Kids collection jars have been distributed throughout the village in various stores and businesses. Any unwrapped new toys, books and clothing can also be dropped off at the Verona Hardware Store. Your generosity will help make this a special Christmas for a lot of Verona and area children and their families.
To all the Frontenac News readers "This is my wish for you: peace of mind, prosperity through the year, happiness that multiplies, health for you and yours, fun around every corner, energy to chase your dreams, joy to fill your holidays!" D.M. Dillinger.
Debbie Lingen
For more information about Verona, Ontario please contact:
Debbie Lingen
debbie@lingens.com
613-374-2091