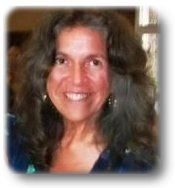 Verona News
by Debbie Lingen
debbie@lingens.com

Previous Verona News Column Issues
Published January 9, 2014
No doubt about it, Old Man Winter is here. From freezing rain to frigid arctic air, we have had it all. It is hard to get out and be active. (I can understand why bears like to hibernate.) Thankfully lots of activities and events are being offered around Verona and area to help motivate us.
Trinity United Church will be serving their popular "Winter Weekend Wake-Up Breakfasts" starting Saturday, January 11. Enjoy a good old fashioned home made breakfast and chat with friends and neighbours. Scrambled eggs, sausage, toast and home fries for only $5. Plus your choice of tea, milk, juice, muffin or cup of coffee for $1 more. Conversation is free. Breakfast will be served from 9 am to 11 am. Trinity United Church.
Gentle Hatha Yoga classes are being held every Tuesday from 3:30 pm to 5 pm at Trinity United Church. Classes will run until March 11. To register, please call Tanya at (613) 273- 5693. The cost is $12 per class. Newcomers are encouraged to drop by to enjoy the benefits of gentle yoga.
Jackie Adams of Yoga-to-Go is holding another session of yoga in BellRock Hall on Mondays at 4 pm and will run until March 10. (no yoga on Heritage day). Cost is $15 per class. All welcome. Level of difficulty will be adjusted to meet the ability/interests of the group.
The VON SMART (Seniors Maintaining Active Roles Together)© exercise classes will run two days per week starting in January. SMART is a fun and moderate intensity exercise class designed for older adults and led by volunteer instructors who have received specialized training. The 1 hour long exercise class will be held at Trinity United Church Hall on Mondays & Thursdays from 10 to 11am starting now. You must be 55 years of age or older to participate and the classes are now free of charge to eligible participants. Registration is required and there is currently a short waiting list. Please call Joanne at the VON @ 613-634-0130 ext. 414 or E-Mail joanne.irvine@von.ca to get your name on the waiting list.
Do you like to sing? The Frontenac Women's Chorus is welcoming new members. If any ladies are interested and would like to know more about their music, practices and performances they can contact Connie Shibley at 613-374-3164.
The Verona Walking Club meets for a walk inside the Verona Lions Hall every Tuesday and Friday morning from 10 am to 11 am. All you need is a loonie per session and running shoes. For more information contact Bill at 613-374- 3234.
The 2014 dog tags are now available. The fee is $15 per tag until the last day of February 2014. The fee increases to $30 on March 1. Make sure you beat the price increase! The 2014 dog tags are now available at Asselstine Hardware and Rona Hardware.
To assist the road crews in their winter control efforts, the parking of vehicles on Township roads and village streets is not permitted from 12 midnight to 7 a.m effective now until March 31.
Debbie Lingen
For more information about Verona, Ontario please contact:
Debbie Lingen
debbie@lingens.com
613-374-2091