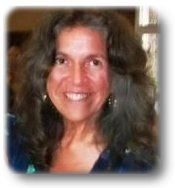 Verona News
by Debbie Lingen
debbie@lingens.com

Previous Verona News Column Issues
Published January 30, 2014
There's one good thing about snow, it makes your lawn look as nice as your neighbor's. ~Clyde Moore
This has been one tough winter. It started early and is just not going away. Fingers crossed that the ground hog does not see his shadow on February 2. I think we are all ready for spring!
Trinity United Church continues serving their popular "Winter Weekend Wake-Up Breakfasts" in February. Enjoy a good old fashioned home made meal this Saturday February 1. Scrambled eggs, sausage, toast and home fries for only $5. Plus your choice of tea, milk, juice, muffin or cup of coffee for $1 more. Breakfast will be served from 9 am to 11 am. Trinity United Church.
The Indoor Sports Program for children, ages 8 to 12, begins this Monday, February 3 at Prince Charles Public School. Mixed sports will be played from 6 to 7 pm. The cost is $25 per child for 8 weeks. (Subsidies available for those who qualify) For more information call The Child Centre 613-279-2244.
The Quilting Group will meet Wednesday, February 5 at Trinity United Church. 9 am to 12 noon. Anyone interested in quilting is welcome to join the group, whether a seasoned quilter or a beginner. They have lots of patterns and ideas and there are always people to help with advice. For more information call Ann McDougall at 613 374-2516.
Verona Diners Club for adults, ages 55 plus, will be held Thursday, February 6. The program provides full-course, catered meals with the flexibility to meet varying dietary needs. For a cost of $11 per person, you will enjoy a mid-day meal and entertainment. Noon at the Verona Lions Hall. Reservations are required. Call 613- 376-6477. South Frontenac Community Services
Play euchre on Thursday, February 6. Lunch is at noon, euchre at 1 pm. Cash prizes and lunch all included for $2.00 Bellrock Community Centre. For more information call Nancy Wagar 613-358-2368 or Tillie Koshowski 613-374-2850.
Debbie Lingen
For more information about Verona, Ontario please contact:
Debbie Lingen
debbie@lingens.com
613-374-2091