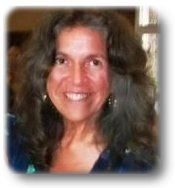 Verona News
by Debbie Lingen
debbie@lingens.com

Previous Verona News Column Issues
Published March 6, 2014
Seedlings for sale!! Just in time for spring. Prince Charles Public School Parent Council is selling white spruce, white pine and sugar maple seedlings for $2 a tree. Order through the school at 613-374-2003 or online on their website http://princecharles.limestone.on.ca. The school will email you when you can pay and pick up for your trees in mid-April. Prince Charles is a certified EcoSchool at the silver level for its environmental programs.
World Day of Prayer is a worldwide movement of Christian women of many traditions who come together to observe a common day of prayer each year. Each year, the women of a different country plan and author the materials. This year it was the United Methodist Women of Egypt. The theme is "Streams in the Desert". The Verona Free Methodist Church is hosting a celebration at 10 a.m. on Friday, March 7. Trinity United Church UCW will also be participating at that service.
The Verona Community Association's Annual General Meeting will be held on Tuesday, March 18 starting with a potluck at 6 pm. The Verona Cattail Festival meeting will immediately follow the AGM meeting. Discover what the VCA is all about. What does the organization do for Verona? What better way to get involved in the Verona community than to volunteer! The VCA and the festival always welcome new faces. Hope to see you there. Verona Lions Hall, Verona Sand Rd. For more information call Wayne Conway 613-374-3807.
Snow, rain, freezing rain. Winter has thrown just about everything that it possibly can our way. Spring has to be around the corner. Don't forget to set your clocks one-hour ahead when you go to sleep this Saturday night. You will lose an hour of sleep but, no problem eh, spring is almost here.
Debbie Lingen
For more information about Verona, Ontario please contact:
Debbie Lingen
debbie@lingens.com
613-374-2091