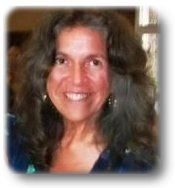 Verona News
by Debbie Lingen
debbie@lingens.com

Previous Verona News Column Issues
Published March 27, 2014
Last year a group of concerned Verona residents met with South Frontenac Township to discuss issues impacting on our village. From this animated discussion one of the most worrisome issues was the traffic flow through Verona. As a result of this meeting South Frontenac Township hired a firm to study and evaluate the traffic situation and come up with viable solutions. The Verona Corridor Study is now complete and possible solutions have been offered. There will be a public meeting on The Verona Corridor Study on Monday April 7, 7 PM at the Verona Lions Hall. The potential solutions will be made public. You are all invited to attend. Continue to make your voices heard.
The Verona Lions Club is having A Chili and Games Day on Saturday April 5 from 2:30 to 7 pm. It will be a fun day for the whole family. There will be a variety of card and board games. A face painter will be on hand as well. Chili, salad, bun, dessert and drink will be served. $8 for adults, $3 for children under 12. Family rate $20. Verona Lions Hall
You may be in for a bit of a shock when you go to mail your bills at the end of the month. As of March 31, postage rates are increasing. The first class letter rate increases from 63 cents to 85 cents. If you want to buy just one stamp to mail that letter it will cost you a $1.
Gentle Hatha Yoga classes will start on Tuesday, April 1, from 3:30 pm to 5 pm at Trinity United Church Hall. The cost will be $100 for 10 classes, or pay $12 per class. Newcomers are encouraged to drop by to enjoy the benefits of gentle yoga. To register or for more info call Tanya at 1-613-273-5693.
There will be a dinner, dance and silent auction on Friday, April 11 at the Verona Lions Hall to support the family of four adults and two children who were left homeless when fire destroyed their home on the Loughborough Portland Boundary Road. The festivities start at 5. A roast pork dinner with all the trimmings including homemade pie will be served at 6. Live music bands and dance will start at 7. An eclectic line up of artists is scheduled including Brielle Leblanc (country and pop), Bellfonix (rock) and Drop Down Mama (blues) More bands to be announced. Ongoing silent auction and fundraising games throughout the evening will add to the fun. Cash bar provided by the Verona Lions. Tickets are $15 per person or $35 family rate and are available from the St. Paul's United Church office in Harrowsmith 613-372-2525 or from Marni Pedersen 613-374-9929. Advance ticket sales preferred. This event is brought to you by St. Paul's United Church in Harrowsmith and Trinity United Church in Verona.
Lee Casement's official CD Release Event will be held Friday, March 28 at The Next Church, 89 Colborne St., Kingston, 7:30 pm. Lee and the local talent featured on his CD "In The Guestroom Part 3: Redemption in Disguise" will perform live. Cover: pay what you can.
Debbie Lingen
For more information about Verona, Ontario please contact:
Debbie Lingen
debbie@lingens.com
613-374-2091