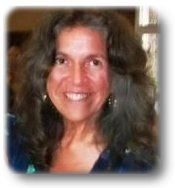 Verona News
by Debbie Lingen
debbie@lingens.com

Previous Verona News Column Issues
Published April 17, 2014
"No winter lasts forever; no spring skips its turn." - Hal Borland
First Verona Scouting will be hosting an all-you-can-eat pancake breakfast on Good Friday, April 18, 8 AM to 11 AM at Trinity United Church Hall. All you can eat pancakes, sausages, juice, and coffee or tea. Under five yrs. free, 5 to 12 years old $5, family $20. This is a fund raiser to help provide Scouts Canada programs to youth members.
The Frontenac Farmers Market is having an Easter Market on Saturday, April 19 from 9 am to 1 pm at the Verona Lions Hall. Welcome back to the farmers and artisans. There will be tasty Easter treats. Now is the time to restock those pantries and shop for great new ideas for Easter.
There will be a Son Rise Concert at Trinity United Church on Easter Sunday, April 20 at 7 AM. This concert will include members of the community choir and Vocal Legacy. The concert is free and guests are invited to make a donation to the Canadian Food Grains Bank.
Verona Free Methodist Church will hold an Easter musical presentation "Love Is Alive", 10 to 11 AM. Coffee and muffins will be served at 9:30 AM. Sunday, April 20.
Frontenac Women's Chorus Spring Concert will be held on Saturday, April 26 at 7:30 PM at Trinity United Church. Expect the popular gift basket draw, refreshments, as well as a fine performance of African-American spirituals and songs of freedom and inspiration. . Admission by donation with all proceeds to go to Trinity United Church.
The Old Hims and special guests Old Habits will play at the Country Church on Friday, April 25, in Hartington. Free will offering. Refreshments. For more information: 613-374-2178.
The Verona Lions Club was packed with concerned citizens as they attended the public meeting on the Verona Corridor Study on Monday, April 7. There were a number of potential solutions to Verona's traffic problems presented at that time. There will be one more traffic study done in the summer to examine traffic flow and then this committee will present its recommendations to South Frontenac Township. Another public meeting will be held in the fall to discuss these recommendations.
Debbie Lingen
For more information about Verona, Ontario please contact:
Debbie Lingen
debbie@lingens.com
613-374-2091