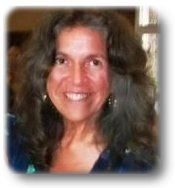 Verona News
by Debbie Lingen
debbie@lingens.com

Previous Verona News Column Issues
Published April 24, 2014
The robins are driving me crazy! Every morning at the crack of dawn they are assaulting my windows. I shoo them away only to have them return with renewed vigour. It seems that each year, spring in Verona has its own unique character. Spring 2014 will be identified with the flooding and crazy robins.
Sisters By Heart invite us to a Special Ladies Night Out on Monday, May 5. The theme is "Everything's Coming Up Flowers" with guest speakers Lorraine Adams and Devise Frizzell. Music provided by Summer Nicholas. Verona Free Methodist Church, 7 to 9 pm. Tickets $5 available in advance or at the door. For more info call 613-374-1232
Pampered Chef reps are holding a "Help Whip Cancer" Fundraiser on Wednesday, May 7 from 6:45 to 8:45 pm. It will be a fun-filled evening with keynote speakers, Zumba demonstrations, healthy eating tips, survivor and family stories, healthy snacks, prizes and a Victoria's Quilt draw (for a $5.00 donation) . Seats are limited, reserve your spot today! Trinity United Church. For more information and to RSVP, please contact either: Ali 613-374-3019 pcbakergal@gmail.com or Bev: 613- 539-7356 (txt) , bev.smart@sympatico.ca
BellRock Hall presents Carolyn Hetherington in an autobiographical play titled "Women Who Shout at the Stars". This play was written with the help of renowned Kingston playwright Judith Thompson. Hetherington has drawn a funny, affectionate, and inspiring portrait of two women (her mother and her nanny) who had a powerful effect on her life. Hetherington plays all three characters. This is a great venue for daughters and mothers to celebrate Mothers' Day. Saturday May 3 and May 10 at 7:30 pm. Free will offering.
Frontenac Farmers Market will be open for the new season on Saturday, May 3. Their new location is at Prince Charles Public School. 9 am to 1 pm.
Participate in a Karaoke afternoon on Sunday May 4, 1 pm at the BellRock Hall. Free will offering. Refreshments at end of session.
Frontenac Women's Chorus Spring Concert will be held on Saturday, April 26 at 7:30 PM at Trinity United Church. Admission by donation with all proceeds to go to Trinity United Church.
The Old Hims and special guests Old Habits will play at the Country Church on Friday, April 25, in Hartington. Free will offering. Refreshments. For more information: 613-374-2178
Debbie Lingen
For more information about Verona, Ontario please contact:
Debbie Lingen
debbie@lingens.com
613-374-2091