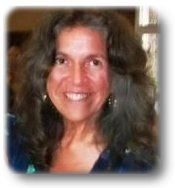 Verona News
by Debbie Lingen
debbie@lingens.com

Previous Verona News Column Issues
Published May 1, 2014
I just watched an episode of Survivorman. The Discovery Channel program features survival expert Les Stroud living in the wilderness without food, shelter or equipment. In this particular episode he came upon a field of cattails and was absolutely delighted. He spent five minutes expounding the virtues of the cattails and their many uses. The cattails also provided him a tasty meal. It is nice to know that our cattails are much appreciated.
St. Paul's United Church, Hwy 38, Harrowsmith will be hosting the 4th annual FUNtastic Street Fair and Sale on Saturday, May 3 from 9 to 2 pm. Huge indoor yard, bake and book sale. Outside kid's fun fair with over 20 games with prizes. Clowns, confections, BBQ lunch. Stage with family entertainment from 10-2. Magic show at 11:30. Pony rides from 11-1. Church Street will be closed for this event.
Our sympathies to the family of Thomas Glenn Connell who passed away peacefully in his 69 year on April 23. Glen is survived by his loving wife, Gloria and his children Bob Vrooman, Stephen Vrooman, Pam Connell and Grant Connell. Glen was an avid member of the Verona Lions Club. There will be a Celebration of Life on Sunday, May 4 at the Lions Club.
Frontenac Farmers Market will be open for the new season on Saturday, May 3. Their new location is at Prince Charles Public School. 9 am to 1 pm.
The Karaoke afternoon at Bellrock Hall that was scheduled Sunday May 4 has been cancelled. It has been rescheduled for May 25.
Sisters By Heart invite us to a Special Ladies Night Out on Monday, May 5. The theme is "Everything's Coming Up Flowers" with guest speakers Lorraine Adams and Devise Frizzell. Music provided by Summer Nicholas. Verona Free Methodist Church, 7 to 9 pm. Tickets $5 available in advance or at the door. For more info call 613-374-1232
Pampered Chef reps are holding a "Help Whip Cancer" Fundraiser on Wednesday, May 7 from 6:45 to 8:45 pm. It will be a fun-filled evening with keynote speakers, Zumba demonstrations, healthy eating tips, survivor and family stories, healthy snacks, prizes and a Victoria's Quilt draw (for a $5.00 donation) . Seats are limited, reserve your spot today! Trinity United Church. For more information and to RSVP, please contact either: Ali 613- 374-3019 pcbakergal@gmail.com or Bev: 613-539-7356 (txt) , bev.smart@sympatico.ca
The OPP are holding a Prescription Drug Drop Off Day on Saturday May 10. Clear out old and un-needed prescription medications from your home, and bring them to the Frontenac OPP Detachment located at 5282 Hinchinbrook Road, between 9 am and 4 pm. A simple drive through and drop off service will receive your contribution. Members of the OPP Frontenac Detachment and OPP Drug Enforcement Unit as well as other community information resources will be on hand to answer questions.
BellRock Hall presents Carolyn Hetherington in an autobiographical play titled "Women Who Shout at the Stars". Hetherington has drawn a funny, affectionate, and inspiring portrait of two women (her mother and her nanny) who had a powerful effect on her life. Hetherington plays all three characters. Saturday May 3 and May 10 at 7:30 pm. Free will offering.
Debbie Lingen
For more information about Verona, Ontario please contact:
Debbie Lingen
debbie@lingens.com
613-374-2091