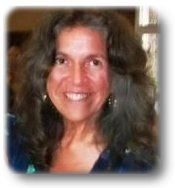 Verona News
by Debbie Lingen
debbie@lingens.com

Previous Verona News Column Issues
Published May 8, 2014
A mother is a person who seeing there are only four pieces of pie for five people, promptly announces she never did care for pie. ~Tenneva Jordan
Trinity United Church annual Mother's Day Pie Sale will take place at Trinity United Church on Saturday, May 10, from 9 a.m. to 1 p.m.
The OPP are holding a Prescription Drug Drop Off Day on Saturday May 10. Clear out old and un-needed prescription medications from your home, and bring them to the Frontenac OPP Detachment located at 5282 Hinchinbrook Road, between 9 am and 4 pm. A simple drive through and drop off service will receive your contribution. Members of the OPP Frontenac Detachment and OPP Drug Enforcement Unit as well as other community information resources will be on hand to answer questions.
BellRock Hall presents Carolyn Hetherington in an autobiographical play titled "Women Who Shout at the Stars". Hetherington has drawn a funny, affectionate, and inspiring portrait of two women (her mother and her nanny) who had a powerful effect on her life. Hetherington plays all three characters. Saturday May 10 at 7:30 pm. Free will offering.
The 19th Verona Cattail Festival is less than three months away. Don't miss out on the excitement this year. Discover the fun in helping the community prepare for this event. The next Cattail Festival meeting is Tuesday, May 20 at the Verona Lions Club, 7 pm. There will be lots to discuss and decide. Come and enjoy the camaraderie. Everyone is welcome.
The Karaoke afternoon at Bellrock Hall that was scheduled Sunday May 25 has been cancelled. It has been rescheduled for the fall.
Happy Mother's Day!
Debbie Lingen
For more information about Verona, Ontario please contact:
Debbie Lingen
debbie@lingens.com
613-374-2091