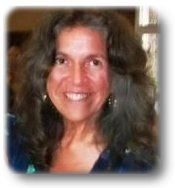 Verona News
by Debbie Lingen
debbie@lingens.com

Previous Verona News Column Issues
Published May 15, 2014
The Victoria Day weekend is here and Verona is coming alive with flowers. Thank you to all the businesses that have stocked up on colourful annuals, perennials and hanging baskets. Everything we need to create our gardens is right here in Verona.
Verona Lions Club will hold their annual fundraiser, a Roadside Toll, on Friday May 16, 10 am to 6 pm and Saturday May 17, 10 am to 4 pm on Road 38 at the Revell Ford Used Car Lot. Help support the Lions Club and the many worthwhile community events and activities that they support.
The next Cattail Festival meeting is Tuesday, May 20 at the Verona Lions Club, 7 pm. There will be lots to discuss and decide. Everyone is welcome.
Join Frontenac County for breakfast as they present "Let's Continue Working toward a Sustainable Future for the Frontenacs." Thursday, May 22 from 7 am to 10 am at the Verona Lions Hall. If you're interested in the future of the Frontenacs, RSVP early (limited space) to Angelique Tamblyn, 613-548-9400, x 301 or atamblyn@frontenaccounty.ca
Verona Pentecostal Assembly is holding a " Family Bash" weekend from Friday May 23 to Sunday May 25. Friday night starts with a Teen Basketball Challenge at 6 pm for kids aged 12 to 18. Sign up is required. On Saturday there will be a Craft Extravaganza for kids aged 5 to 12. Fun start at 11 am. Saturday night is Movie Night with "Lego the Movie" at 6 pm. Sunday features Country Gospel Bluegrass Music with Crimson River playing at 10 am. In the evening there will be a Gospel Concert with The Old Hims and John Reid and the Eagle Band. This weekend of fun is a fundraiser for cancer research. Free will offering.
The Grand Opening of Revell Ford Lincoln Millenium Facility in Verona will take place Wednesday, May 28. A Ribbon Cutting Ceremony will take place at 2 p.m.
Join South Frontenac Community Services for their 6th Annual 50+ Family & Friends Golf Tournament at Rivendell Golf Course on Friday May 30. Shotgun start 1:30pm. $80 per person/$65 for Rivendell Members. Cost includes dinner, prizes and cart. All proceeds will benefit Senior Programs & Services at Southern Frontenac Community Services. Registrations are due May 21st and are available at: the Rural VISIONS Centre, 4419 George St, Sydenham.
There will be a bus trip to a Toronto Blue Jays Game on Saturday June 28. $65 for coach bus includes ticket to game (100 level seats- Outfield above Jays Bull Pen.) All proceeds from the trip go towards the Verona Minor Ball Association . For more information or to reserve your seat(s) please call Nicki at 613-374-5708
Debbie Lingen
For more information about Verona, Ontario please contact:
Debbie Lingen
debbie@lingens.com
613-374-2091