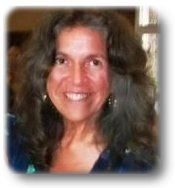 Verona News
by Debbie Lingen
debbie@lingens.com

Previous Verona News Column Issues
Published May 22, 2014
Once again this summer, Main St. Verona is going to be bursting with blooms. The Verona Community Association has just announced the fifth annual Adopt a Barrel Flower Competition. Applications are being accepted from businesses and private residents whose properties are on Main St and who would like to adopt a barrel for the summer. There will be 5 prizes awarded. First prize is $300. Use your green thumb and your imagination to help beautify Verona this summer. Deadline to enter the contest is May 31. For full contest rules visit www.yourverona.com or call Tabitha Morton 613-929-5569.
Flower power is contagious this year. The VCA received a call from Diann Callaghan who noticed the flowers under the two entry signs were actually silk flowers and not the real McCoy. She has volunteered to adopt the planter on the south side for the summer and plant and nurture real flowers. Kudos Diann.
Along with the flowers, the weeds are starting to sprout. Most weeds are just a nuisance but some are downright dangerous. Wild Parsnips, a rather pretty, but very noxious and invasive weed have been gaining foothold in and around Verona. The juices from this plant, when in contact with the skin, react with ultraviolet light from the sun, causing red welts and even severe burns and blisters. It is not an allergic reaction like poison ivy, more like a chemical burn. For more information and pictures log onto the VCA website http://www.yourverona.com/misc/parsnips.shtml
BellRock will truly rock on May 24 when the LaSalle Causeway Band performs at the BellRock Hall. This swing band features saxophones, trombones, trumpets, clarinets, keyboard, and percussion. They will be performing a variety of musical selections spanning several decades--from Gershwin to contemporary music. 7:30 pm Bellrock Hall. Free will donation. Funds to support maintaining the BellRock Hall. See www.bellrockhall.ca for details
Verona Pentecostal Assembly " Family Bash" weekend is from Friday, May 23 to Sunday, May 25. Teen Basketball Challenge on Friday, 6 pm for kids aged 12 to 18. Sign up is required. On Saturday there will be crafts for 5 to 12 year olds at 11 am, "Lego the Movie" at 6 pm. Crimson River will play on Sunday at 10 am plus an Evening Gospel concert withThe Old Hims and John Reid and the Eagle Band. Free will offering.
Scouts Canada is offering three diverse programs for youth ages 5 to 14 years. On-line registration for the 2014-2015 Scouting year (Sept. 1 to Aug.31) is available at www.scouts.ca. An in-person registration night will be held on Tuesday, May 27 from 6:30 pm to 7:30 pm at Prince Charles Public School. For more information contact sfg@bell.net or 613-372-2050.
The Grand Opening of Revell Ford Lincoln Millenium Facility in Verona happens Wednesday, May 28. A Ribbon Cutting Ceremony will take place at 2 p.m. Refreshments to follow. Everyone is invited to help celebrate!
Registration for Swim and Day Camp Programs at McMullen Beach will be held at the beach on Wednesday, May 28th from 6:00 pm to 8 pm and Saturday, May 31 from 9 am to 1 pm
Debbie Lingen
For more information about Verona, Ontario please contact:
Debbie Lingen
debbie@lingens.com
613-374-2091