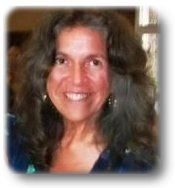 Verona News
by Debbie Lingen
debbie@lingens.com

Previous Verona News Column Issues
Published May 29, 2014
The 5th Annual Verona Family Fishing Day will be held on Saturday, July 12 from 10 am to 2 pm at Verona [Rock] Lake. Prizes for all kids under 16. Free BBQ with hotdogs, snack and drinks for all registrants. Barbless hooks and bail provided. For this event, Canadian residents do not require a fishing license. Pre-registration is required. Contact Linda Bates at 613-374-1307 to reserve your spot! Spots fill up quickly, so call now to avoid disappointment. This is a free event brought to you by Verona Community Association. Join us for another fun Family Fishing Day!
Cameron the Bog Lemming, is the beloved mascot of the Verona Cattail Festival. The theme of this year's parade is "Bog Buddies" Cameron has a lot of bog buddies - butterflies, beavers, lemmings, ladybugs, flowers, skunks, turtles, and bees to name a few and he is hoping that they will join him in this year's parade. Use your imagination! Decorate a float with Cameron's Bog Buddies. Any group, person or business from Verona or area is welcome to take part. Start planning now! Prizes will be awarded. For full details log onto www.veronafestival.com.
The Verona Cattail Festival has an amazing Cattail "Vendors Village" Marketplace booked for this year (August 9 and 10). There will be so much to see, you never know what you may find, but you can be assured it will be fun looking. There are still a few spots left for vendors. However they are going fast. To book a spot and get the early bird rate, contact Linda Bates. 613-374-1307 or e-mail goodwolf@sympatico.ca
Registration for Swim and Day Camp Programs at McMullen Beach will be held at the beach on Saturday, May 31 from 9 am to 1 pm.
The Grandmothers By The Lake are hosting the sixth annual plant and bake sale on Saturday, May 31 from 10 a.m. until 2 p.m. It will be held at Tiffany's Gift Shoppe on Hwy. 38 in Harrowsmith. There will be a large selection of vegetables, herbs, flowers, annuals and perennials, plus home baking. All proceeds go to the Stephen Lewis Foundation to support African Grandmothers and orphans. For more information, call Adele Colby 375-8845 or Marni Pedersen 374-9929. Please no early Birds. They will not sell plants before 10 a.m.
Meet this area's candidates for the Provincial Election at the All-candidates meeting. Ask the questions that are important to you! Be informed and make your vote count! Monday June 7 Verona Lions Hall, 7 pm to 9 pm
Bellrock Hall will be hosting a group of local musicians on Saturday, June 7. Local entertainers George Reynolds and Logan Murray will be performing a variety of folk, blues and pop tunes. Come out, request your favourite tunes, and sing along! Sit back and reminisce as they sing all your favourite melodies from the sixties, seventies, and beyond. 7:30 pm. Freewill offering.
Debbie Lingen
For more information about Verona, Ontario please contact:
Debbie Lingen
debbie@lingens.com
613-374-2091