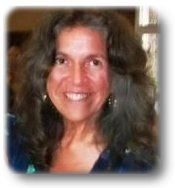 Verona News
by Debbie Lingen
debbie@lingens.com

Previous Verona News Column Issues
Published July 10, 2014
The 5th Annual Verona Family Fishing Day will be held this Saturday, July 12 from 9 am to 1 pm at Verona [Rock] Lake. Prizes for all kids under 16. Free BBQ with hotdogs, snack, juice or water for registered participants. Bring your boat or fish from the dock. Please pre-register with Linda Bates at 613-374-1307 to reserve your spot! This is a free event brought to you by the Verona Community Association.
The last Verona Cattail Festival meeting before the festival is Tuesday, July 15. You don't want to miss this meeting. The final touches are being added to make this festival the best ever! What better way to get involved in the Verona community than to volunteer? Whether you can help for the entire two day festival or just for an hour or two, your contribution is invaluable to the festival. The Festival always welcomes new faces. 7 pm at the Verona Lions Hall. For more information call Wayne Conway, 613-374-3807.
The second "Music in the Park" concert for the summer will be held Sunday, July 20, at McMullen Park and Beach from 1 pm to 3 pm. Come and enjoy Chuckwagon Express performing Classic and Traditional Country. There is no admission charge and parking is free. Attendees are asked to bring their own lawn chairs. The canteen will be open for refreshments. The Barbeque starts at noon. The Verona Cattail Express will also be on hand to take the kiddies for rides. This is a Verona Community Association event.
Students! Need to complete your Community Involvement Hours? Volunteer to help at the Verona Cattail Festival! If you just graduated from grade 8, your volunteer hours this summer will count towards your Community Involvement Hours for High School. Verona Cattail Festival. August 9 and 10. Contact Sue Hornbeck 613- 372-0254
The Verona Cattail Festival is only 4 weeks away. One big part of the festival is The Classic Car Show. This is the 19 year for the car show and what started as a 40 car event has blossomed into a huge, immensely popular annual event at the festival with over 200 classic beauties. Come see cars your great grand parents drove. Cars from every decade, from 1910 to present, will be represented. If you have a golden oldie that you want to enter in the Car Show contact Ed at 613-374-2966 for more details. As for me, I will join the rest of the crowd and view these fascinating vehicles. Visit The Classic Car Show at the Verona Lions Center on Sunday, August 10.
Debbie Lingen
For more information about Verona, Ontario please contact:
Debbie Lingen
debbie@lingens.com
613-374-2091