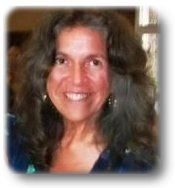 Verona News
by Debbie Lingen
debbie@lingens.com

Previous Verona News Column Issues
Published July 17, 2014
It was a picture perfect summer day and McMullen Beach was packed with eager young children participating in the 5th Annual Family Fishing Day. The park was filled with families happily fishing from 9 am to 1 pm on Saturday, July 12. One lad who caught and released 14 fish asked if that was enough to win a prize. No worries. Every child who attended received a prize. The Verona Community Association would like to thank Linda Bates and the many volunteers who made this day such a great success. Special thanks to local sponsors, Reid's Foodland, A Phone Call Away and Asselstine Hardware.
Enjoy the "Music in the Park" concert this Sunday, July 20, at McMullen Park and Beach from 1 pm to 3 pm. Chuckwagon Express will be performing Classic and Traditional Country. There is no admission charge and parking is free. Attendees are asked to bring their own lawn chairs. The canteen will be open for refreshments. The Barbeque starts at noon. The Verona Cattail Express will also be on hand to take the kiddies for rides. This is a rain or shine event. In case of heavy rain or thunderstorms the event will be held in the Verona Lions Club.
A village-wide event will be held on Saturday, August 9. Last year Verona residents held yard sales and businesses had in-store specials on the opening day of the Verona Cattail Festival. The sales were such huge successes that the event will be held again this year. If you live in Verona...hold a yard sale. Everyone come out and shop for the bargains! Shop early and then enjoy the Verona Cattail Parade at 10 am on Main Street. To list your yard sale free, visit the Verona website on www.yourverona.com.
Our sympathies are extended to the family of long time Verona resident, Pearl Snyder who passed away in her 99th year on July 9. She was the beloved mother of Elaine Deyo (Floyd); Joan Stonehouse (Vic) and Sharon Ball.
ZUMBA Gold has begun at the Verona Lion's Club, every Thursday from 6 to 7 pm with registration beginning at 5:45 pm. ZUMBA Gold is for anyone just starting their fitness journey and for active older adults. Regular ZUMBA Fitness classes are still held every Thursday at the Verona Lion's Club, but times have been changed. Classes are now from 7:30 to 8:30pm, with registration at 7:15pm. Everyone is welcome! The cost is $10 per person per class and as a bonus when you buy a 5-class package for $50 your 6th class is free. For further information contact Lori at 613-374-3518.
Debbie Lingen
For more information about Verona, Ontario please contact:
Debbie Lingen
debbie@lingens.com
613-374-2091