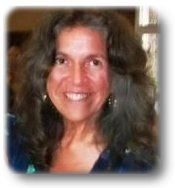 Verona News
by Debbie Lingen
debbie@lingens.com

Previous Verona News Column Issues
Published July 24, 2014
The Flower Barrels on Main St are looking fantastic. Kudos to everyone who has faithfully tended the barrels to such glorious heights. Main St has never looked better. Judging for the barrels will take place this month and the awards will be presented at the Verona Cattail Festival (Saturday, August 9 , 8:45 pm)
Two more weeks and the Verona Cattail Festival will be here. This year, the musical entertainment for the Verona Cattail Festival will be spectacular. Fourteen bands will provide non-stop music over the two days and will cover a wide range of tastes: rock and roll, classic rock, country, celtic, southern gospel and blues . The headliner for Saturday night is The Rockabilly All-Stars. They are a flaming hot trio. Authentic rockabilly guitar, drums and stand up slap bass. They have packed theatres for years as "Buddy Holly Lives". Audiences love their energy and entertainment quality. They never leave without a standing ovation. You'll hear everything from Johnny Cash, Bill Haley, the Beatles, Chuck Berry, Richie Valens, and so much more. The Sunday headliner is the Tomcats. They hit you with everything you want from the moment they take the stage. They play everything from Blue Rodeo, Billy Idol, CCR like no one else, Pink Floyd, the Rolling Stones, ZZ Top's, the Beatles and more. They will rock and knock you off your seat! Stunning, powerful, energetic and above all FUN!! For a complete listing of the 14 bands playing during the two days visit www.veronafestival.com
Another popular festival highlight is The Red Green Cardboard and Duct Tape Boat Races. Each year on Festival Saturday (August 9 ), teams of families, friends and businesses compete to build a boat from nothing but cardboard and duct tape. (Duct tape is supplied courtesy of 3M Corporation.) The object is to build a craft that will carry two people around a short watercourse. "Paddles" are provided. Bring your $10 entry fee, a life jacket if you can, and your sense of humour! Races are run in heats, and winners take home a prize. You haven't paddled till you've paddled cardboard!
Free Bike Draw! On Saturday August 9 at the Cattail Festival, at 4 pm, there will be a draw for two lucky children (boy and a girl) who are on the grounds. Kids each get one raffle draw entry at any time on Saturday, and if they are on the grounds when their name is picked, they get a bike!
One of the Cattail Festival highlights on Sunday, August 10 is the Classic Car Show. Entrants are eligible for many draws that will be held and trophies and awards will also be awarded. If you have a golden oldie that you want to enter in the Car Show contact Ed at 613-374-2966 for more details.
Debbie Lingen
For more information about Verona, Ontario please contact:
Debbie Lingen
debbie@lingens.com
613-374-2091