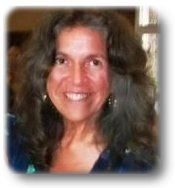 Verona News
by Debbie Lingen
debbie@lingens.com

Previous Verona News Column Issues
Published July 31, 2014
A village-wide event! - Saturday, August 9. Verona residents are holding yard sales and the businesses are participating by having in-store specials. All on the same day.... Rain or shine! If you live in Verona...hold a yard sale. Everyone else come out and shop for the bargains! Shop early and then enjoy the Verona Cattail Parade at 10 am on Main Street. For a free listing of your garage sale , visit the Verona website on www.yourverona.com.
While families listen to the 14 live on-stage bands playing at the Verona Cattail Festival, (August 9 and 10) the children will have lots to do. The Wristband Special for $10 will provide unlimited children's rides and amusements (good for both Saturday and Sunday). This wristband gives unlimited use of the Mini golf course and unlimited rides on the Cattail Express Train, the Bouncy Castle and Morphy the Caterpillar Inflatable Tunnel. (a fun crawl zone with slide.) Single ride tickets are also available. The first 100 children who purchase a wristband will receive a gift.
Saturday morning at the Festival, there will be two children's stage shows. "Jay and the Barn Flyz" stars Jay, a downtown Kingston music teacher and father of three, Jay Middaugh wrote and recorded the band's acclaimed new album "Boys" for his children and yours. Combining rock-and-roll music, kid-friendly themes, and educational lyrics the album is perfect for the young and young-at-heart. Jay brings along an amazing group of ultra-talented musicians, including lead guitarist Shaun Weima (Ianspotting), bass player Lee Casement (In The Guest Room, Ianspotting), Jay's cousin/drummer Kevin Holloway and Jay's ten-year-old daughter Peja on vocals and percussion. Visit them online at www.jayandthebarnflyz.com
The second children's stage show at the Festival is Juno nominated Gary Rasberry. The Kingston resident's album, "What's the Big Idea" was nominated for Children's Album of the Year. Gary's music is children-powered of course but it's also for parents. His songs are for people who want to sing out loud, connect, laugh and make music together.
Families will enjoy visiting the Cameron Cattail Centre - an exhibition held in the Verona Lions Hall from 11 am to 4 pm on Saturday, August 9. There will be games, live acts, displays, demonstrations and hands on activities to excite and interest both young and old alike
On Sunday August 10, drop by and watch the fun at the SoapBox Derby. This is held on Charlie's Hill on Lakeview Drive beside the large soccer field in McMullen Park. Kids are welcome to try their hand at an afternoon of racing, with the Festival's own cars, All the children need is their bike helmet and an adult to sign a permission/waiver form. Drinks and snacks will be provided. Noon to 2 pm.
Happy belated birthday to Shirley Bartrow who celebrated her 65th birthday on July 28.
Debbie Lingen
For more information about Verona, Ontario please contact:
Debbie Lingen
debbie@lingens.com
613-374-2091