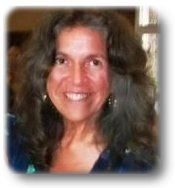 Verona News
by Debbie Lingen
debbie@lingens.com

Previous Verona News Column Issues
Published August 14, 2014
It was a perfect weather weekend! The Verona Cattail Festival gave us two days of excitement and non-stop entertainment!
The wide variety of the stage entertainment kept everyone entertained with 14 great bands which included the great sounds of the Rockabilly Allstars and the Tonecats, It kept us tapping our toes and wishing for more. A big thank you to Jeff Babcock who provided the musicians with a phenomenal sound system.
The flower barrel winners were announced at the Festival. Congratulations to Angela Foster who won first prize of $300. A big thank you to all the businesses and residents who adopted the barrels and made our Main Street look gorgeous.
The Verona Community Association and the Festival Committee want to thank all the sponsors and donors who contributed to making this Festival a huge success. A huge thank you to Sue Hornbeck and her student volunteers and all the adult volunteers who so eagerly gave of their time and effort. And a final thanks is given to the Co- General Managers, Wayne Conway and Ron Bruyns, who once again, after putting in many, long hours of hard work and dedication brought it all together.
A special thank you to all the festival goers who helped keep the Cattail Festival clean and green, by bringing all their garbage and recycling to the designated recycling center at the Festival.
My last parting image of the festival is Doug and Deborah Lovegrove, gaily decked out in colourful outfits, jiving to the rock and roll sounds of the Tonecats. A perfect finish to a perfect weekend.
And the fun continues! The "Music in the Park" summer concert will be held Sunday, August 17 from 1pm to 3 pm. Come and enjoy The Monarchs performing 60s to 80s Rock and Roll. Bring your lawn chairs and prepare for a great afternoon of entertainment. Barbeque starts at noon. Verona Cattail Express will be there for the kids. Refreshments available. Bring a lawn chair. Free parking. McMullen Beach. In case of persistent rain, the concert will be held at the Verona Lions Club.
Local photographer, Louise Day and Ryan Wilkinson are holding a Photography Exhibition at Grace Center in Sydenham from August 1 to September 22. There will be a special "Reception and Artist Talks" on Saturday, August 16 from 1 pm to 2:30 pm. Free admission. Don't miss this opportunity to see some wonderful photography.
Debbie Lingen
For more information about Verona, Ontario please contact:
Debbie Lingen
debbie@lingens.com
613-374-2091