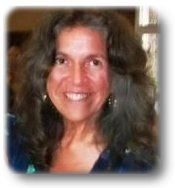 Verona News
by Debbie Lingen
debbie@lingens.com

Previous Verona News Column Issues
Published September 4, 2014
Summer is coming to a close. Kids are back at school and September is shaping up to be busy events filled month.
"Art in the Saw Mill" a local Art Show will feature works by ten of our local artists and artisans on Sunday, September 7. The show will run from 1 pm to 4 pm. The Old SawMill is located at 6037A Verona St., Verona. Follow the signs up the driveway and left past the house. Parking on street (not the driveway.)
Verona Pentecostal Assembly will be hosting their fifth annual Family Celebration Day on Saturday, September 13 starting at 11 am. There will be a petting zoo, air castles, corn roast, bake sale, food market and garage sale.
Rain or Shine Yard Sale for Drew Cumpson will be held on Saturday, September 13, 9 AM to 2 PM at Cole Lake FM Church, Godfrey (corner of #38 & White Lake Rd). All proceeds go to assist in his upcoming surgery for a diaphragmatic pacemaker. Donations may be dropped off Friday, September 12 from 3 to 7 pm or Saturday, September 13 in the am. For further information call 613-374-3250 or 613-375-8355.
Verona Girl Guides first meeting for the 2014/2015 Guiding Year is scheduled for Monday, September 15 from 5:30 to 7:30 pm. Verona Pentecostal Church. Girls between the ages of nine and eleven are welcome to join. For further information www.guidesontario.org
Rev. Oscar Simpson presents Country Church at Hartington Community Church on Friday Sept. 19 at 7 pm. Special guests will be Gord Struthers and Jim Smith and The Old Hims. Free will offering & refreshments following. Information 613-374-2178
Chili-in-a-Bowl Event will be held at Bellrock on Saturday, Sept 20 at 6 pm. A fine meal of chili will be served in a hand-crafted bowl made by Tim deRose of Wilton pottery. There will be a selection of home-made chili varieties served ranging from hot to mild, vegetarian to curried. A special bonus with the dinner will be featured performer-- George Reynolds, folk and blues-singer and guitarist. Tickets are $20 and are available at Asselstine Hardware, Verona Hardware, and Family Farms in Verona.
Enjoy a proper Victorian tea, complete with finger sandwiches, pastries, and other delicacies. Victoria era entertainment is included! Come dressed in your finest vintage fashions. Back in the good old days, a lady would never be seen without her hat! For this occasion, any hat will do. Be creative and have fun. Saturday September 20, 1 pm to 3 pm. Trinity United Church. Tickets are $15 and are available at Nicole's Gifts, Verona and Tiffany Gift Shoppe in Harrowsmith. All Proceeds will go to Trinity United Church
Pre-order your fresh apple pies for pick-up on Friday, October 3, from 10 am to 2 pm. Take them straight from our kitchen at Trinity United Church to your freezer. To order, phone Marilyn at 613-374-2694 by September 30. They make 100 pies, and they always sell out, so be quick to order. At just $9 per pie you can stock your freezer, and take a pie to your neighbour just in time for Thanksgiving.
Debbie Lingen
For more information about Verona, Ontario please contact:
Debbie Lingen
debbie@lingens.com
613-374-2091