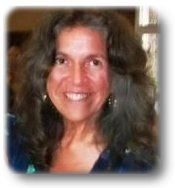 Verona News
by Debbie Lingen
debbie@lingens.com

Previous Verona News Column Issues
Published September 18, 2014
Rev. Oscar Simpson presents Country Church at Hartington Community Church on Friday Sept. 19 at 7 pm. Special guests will be Gord Struthers and Jim Smith and The Old Hims. Free will offering & refreshments following. Information 613-374-2178
Chili-in-a-Bowl A fine meal of chili will be served in a hand-crafted bowl made by Tim deRose of Wilton pottery. There will be a selection of home-made chili varieties served ranging from hot to mild, vegetarian to curried. Saturday September 20, 6 pm. Price $20 Tickets available at Asselstine Hardware, Verona Hardware, and Family Farms in Verona. A special bonus with the dinner is George Reynolds, folk and blues singer and guitarist. www.bellrockhall.ca
Enjoy a proper Victorian tea, complete with finger sandwiches, pastries, and other delicacies. Victoria era entertainment is included! Come dressed in your finest vintage fashions. Wear a hat, be creative and have fun. Saturday September 20, 1 pm to 3 pm. Trinity United Church. Tickets are $15 and are available at Nicole's Gifts, Verona; Tiffany Gift Shoppe, Harrowsmith and Memory Lane, Sydenham. All proceeds will go to Trinity United Church
The Verona Free Methodist Church celebrates 125 years in the Verona community on Sunday, September 21. The Celebration begins at 10 am with guest speaker, Bishop Keith Elford. A free light lunch will follow morning service. Outdoor afternoon events from 1 pm to 4:30 pm will take place next door at McMullen Manor Park. Events include an outdoor carnival for the kids and BBQ. A gospel concert featuring Crimson River, Vocal Legacy, and the Verona Youth Band will play from 2 pm to 4:30 pm. All events are free. Bring your lawn chairs, the whole family and invite your friends. If the weather brings rain, afternoon events will move indoors. For more information, call the VFMC office at 613-374-1232. Website: www.veronafreemethodistchurch.com
Verona Girl Guides first meeting for the 2014/2015 Guiding Year is scheduled for Monday, September 22 from 5:30 to 7:30 pm. Verona Pentecostal Church. Girls between the ages of nine and eleven are welcome to join. For further information www.guidesontario.org
The Grandmothers by the Lake, a Chapter of the Stephen Lewis Foundation Grandmothers Campaign, is hosting an information session on Saturday, September 27, from 11am to 3 pm at the Trinity United Church Hall . If you think you might be interested in joining the group in support of African Grandmothers please RSVP Adele Colby at 613-375-8845.
Pre-order your fresh apple pies for pick-up on Friday, October 3, from 10 am to 2 pm. Take them straight from our kitchen at Trinity United Church to your freezer. To order, phone Marilyn at 613-374-2694 by September 30. $9 per pie.
"Oh No, Not Again" is a theatre production in the style of the old-time British music hall, which is similar to American vaudeville. Bellrock Schoolhouse Theater. Dates: Fri. Sept 26, 6pm.-dinner theatre; price $20 On the menu is a pig roast. Sat. Sept 27; Fri-Sat. Oct 3-4-; 7:30 pm. Theatre only (no dinner). $15 ($12 kids) Sun. Oct. 5 2pm. Matinee $15 ($12 kids). www.bellrockhall.ca Advance tickets available at Asselstines Hardware, Verona Hardware and Food Less Travelled.
Debbie Lingen
For more information about Verona, Ontario please contact:
Debbie Lingen
debbie@lingens.com
613-374-2091