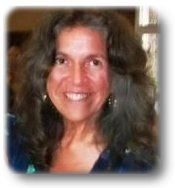 Verona News
by Debbie Lingen
debbie@lingens.com

Previous Verona News Column Issues
Published September 25, 2014
The Verona Community Association is gearing up for its newest winter event "Christmas in the Village." Volunteers are needed to help at this fun, free winter event. A volunteer meeting will be held Tuesday, Sept 30 at the Lion's Den in the Verona Lions Club at 7 pm. "Christmas in the Village" features crafts, games, train rides, live band, lots of food and Mr. and Mrs. Santa Claus. It is a great start to the Holiday Season. Help share in the fun and make this event happen. Plan to attend the volunteer meeting. For further information call me at 613-374-2091.
The Ontario Provincial Police will be focusing efforts on educating and enforcing the proper use of seat belts by vehicle occupants. During this annual seatbelt initiative, from September 24 to October 10, motorists can expect to see an increase in roadside checks as officers enforce the proper use of seatbelts. It will focus primarily on back seat passenger safety and child booster seats. The Ontario Provincial Police urges all vehicle occupants to have their seatbelt properly fastened at all times, without exception. It could mean the difference between life and death.
Verona Pentecostal Assembly will be hosting their fifth annual Family Celebration Day on Saturday, September 27 starting at 11 am. There will be a petting zoo, air castles, corn roast, bake sale, food market and garage sale.
The Grandmothers by the Lake, a Chapter of the Stephen Lewis Foundation Grandmothers Campaign, is hosting an information session on Saturday, September 27, from 11am to 3 pm at the Trinity United Church Hall . If you think you might be interested in joining the group in support of African Grandmothers please RSVP Adele Colby at 613-375-8845.
"A Night Under the Stars: A Tour of the Universe" will be held Thursday, October 2 at Prince Charles P.S. from 7 p.m. to 9 p.m. In a highly illustrated presentation, astronomy author Terence Dickinson will reveal the grandeur of the Universe as seen in his own celestial photography. After the talk, Mr. Dickinson will set up a telescope outside for viewing the moon's craters and valleys, plus other celestial sights, (if the weather permits). Through a Parents Reaching Out Grant, the Parent Council is pleased to be able to offer this unique opportunity as a free presentation open to the community.
There is an exhibition of Louise Day's photographs at Blue Roof Farm. The photographs were taken at Blue Roof over the last 25 years. The exhibit will be open each Sunday from 2 pm to 6 pm until October 19. Weekdays or Saturday viewings can be arranged. Please call Louise at 613-374-3333 or Kim Ondaatje at 613-374-2147.
A Diabetes Education Session will be held at the Verona Medical Centre on Thursday October 2. Whether you have just learned that you have diabetes or have had it for many years, this will be a chance to share your experiences, ask questions and learn from each other. . Anne MacDonald, Registered Dietitian, and Bonnie Sparrow, Nurse Practitioner, will be in attendance to discuss various aspects of diabetes management. Please contact Anne MacDonald at (613) 544-3400 ext3589 if you plan to be in attendance.
Debbie Lingen
For more information about Verona, Ontario please contact:
Debbie Lingen
debbie@lingens.com
613-374-2091