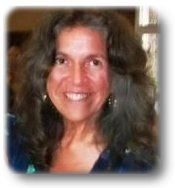 Verona News
by Debbie Lingen
debbie@lingens.com

Previous Verona News Column Issues
Published October 16, 2014
Verona Pentecostal Assembly presents "Gigantic Gospel Concert" with three outstanding gospel groups, Vocal Legacy, Crimson River and Steve Clow. Concert starts at 6 pm on Saturday, October 18. Free will offering and refreshments afterwards. For further information contact Pastor Corey at 613-374-2976
BellRock Hall goes country! Presenting Don Cochrane with special guests George Andrew Vanhorn and Ashley May on Saturday, October 18, 7:30 PM. Tickets are $10 each and are available at Verona Hardware, Asselstine's Hardware and Food Less Travelled.
A Fall Craft Sale, hosted by the Sydenham Women's Institute will take place at Southern Frontenac Community Services, Grace Center on Stage Coach Road from 9 am to 2 pm, October 18. There will be 20 vendors (including vendors from Verona and area) and a large variety of crafts featuring White Elephant, Sewing, Quilting, Wood Working, Candles, Knitting, Bake Table and so much more. Lunch will be served from 10:30 am to 1:30 pm for $5 per person. For further details contact President: Linda Bates 613-374 -1307
C'mon over for a Ladies Night Out in the country. Sisters by Heart invite us to "Saddle Up" on Monday, October 20 at 7 p.m. at Verona Free Methodist Church. Singer and player Denise Frizzell and fiddle player, Mary Kennedy, will provide entertainment. Guest speaker will be Petra Neetz. Tickets in advance or at the door. Admission is $5. For more information, 613-374-1232.
Kids, enjoy a Bellrock Hall Halloween Party on Saturday, October 25. $5 admission admits a child and pays for snacks. Lots of fun; wear your favourite costume. 6:30pm at Bellrock Hall. Contact Judy Reynolds for more information (613) 374-2036.
The production "The (Almost) True Story of Hansel and Gretel" will be held at Prince Charles Public School. Prince Charles students and Verona thespians including Dick Miller, Connie Shibley and Beth Freeland will be in this delightful production. Performances are on Saturdays, October 25 and November 1 at 7 pm . Sundays, October 26 and November 2 at 2 pm. Tickets are $12 for adults and seniors and $8 for children 12 and under. Tickets can be obtained at the door or at The Verona Convenience Store, Verona Drug Mart, Verona Hardware and Asselstine Hardware.
Diabetes Education Session at the Verona Medical Centre will be held on Thursday, October 30. This is your chance to share your experiences, ask questions and learn from each other. Anne MacDonald, Registered Dietitian, and Bonnie Sparrow, Nurse Practitioner, will be in attendance to discuss various aspects of diabetes management. Please contact Anne MacDonald at (613) 544-3400 ext3589 if you plan to be in attendance.
Are you ready to vote in next week's elections? You can vote electronically, by internet or telephone. There will be no paper ballot. If you did not receive your Voter card, call the Township office at 613-376-3027. The card you received provides a voter with a PIN, which allows individuals to vote 24 hours a day for 8 days (October 20 to October 27) from any telephone or any device connected to the Internet.
Debbie Lingen
For more information about Verona, Ontario please contact:
Debbie Lingen
debbie@lingens.com
613-374-2091