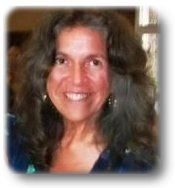 Verona News
by Debbie Lingen
debbie@lingens.com

Previous Verona News Column Issues
Published November 20, 2014
As the holiday season fast approaches, our thoughts turn towards finding that perfect present. Shop local! The local shops have stocked up for the holiday season and now is the time to find that unique holiday gift. And for the truly "hard to buy for, they have everything" person, a gift certificate from one of Verona's businesses is an ideal solution.
101 Nativity Scenes is back by popular demand. You will be delighted with all the beautiful nativity scenes. Children can make their very own craft to take home. Friday, November 21 from 6:30 to 8:30 and Saturday and Sunday November 22, 23 from 1 pm to 3 pm. Refreshments will be served. Cole Lake Free Methodist Church, Rd 38 and Whitelake Rd.
Depression hurts! For support, knowing where to turn for help and other answers to your questions meet with Dr. Joe Burley, community psychiatrist and his colleagues from the Verona and Sydenham Medical Clinics and other Health Services. Wednesday, November 26 from 7 pm to 9 pm in the Trinity United Church Community Room.
Gather up the family, grab the skates and enjoy an afternoon of free skating at the Frontenac Community Arena on Friday, November 28 from 2 pm to 4 pm. Treat bags for all the kids. Free admission. Non-perishable food items for the South Frontenac Community Services Food Bank greatly appreciated.
Come out for a full day of fun at The Christmas in the Village event on Saturday, November 29. Children will delight in creating holiday crafts and play holiday games while enjoying snacks and listening to holiday music. Mr. and Mrs. Santa Claus will drop by and provide photo opportunities. Outside, the Verona Cattail Train and horse drawn wagon rides will be running. The VCA will serve hamburgers, chili and hot dogs. In the evening, Campfire Boys will provide the indoor entertainment and outside there will be firepits for roasting marshmallows. Eleven Christmas Trees will be decorated and then lit up in a Tree Lighting Ceremony. Free admission. 1 pm to 7 pm. Verona Lions Centre. Verona Sand Road. Children 12 and under must be accompanied by an adult.
The Frontenac Women's Chorus invite you to a "Journey to Christmas" - an international tour of traditional songs and carols of the coming season. Refreshments will be served. Saturday, November 29 at the Verona Free Methodist Church, 7:30 pm. Admission is by Free-will.
On November 29 and December 6, David Kemp will be bringing "A Child Growing Up" to the Bellrock Hall. Kemp's acclaimed one man show is a bittersweet journey through the world of childhood memories. Saturday Nov 29, 6:30pm (ham and scalloped potato dinner and theatre) , Saturday Dec 6, 7:30 pm (theatre only.)Tickets: $20 for dinner + theatre, $12 for theatre only. Available at Asselstine Hardware, Verona Hardware, and Food Less Travelled in Verona. (some theatre tickets may be available at the door) See www.bellrockhall.ca for more details .
Ends
Debbie Lingen
For more information about Verona, Ontario please contact:
Debbie Lingen
debbie@lingens.com
613-374-2091