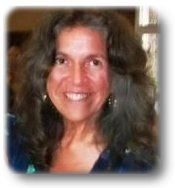 Verona News
by Debbie Lingen
debbie@lingens.com

Previous Verona News Column Issues
Published November 27, 2014
Start this family weekend with a Free Skate this Friday, November 28 at the Frontenac Community Arena from 2 pm to 4 pm. Treat bags for all the kids. Free admission. Non-perishable food items for the South Frontenac Community Services Food Bank greatly appreciated. This is a Verona Community Association event.
We are all invited to a Christmas party! Christmas in the Village, a FREE all day event this Saturday, November 29. Christmas Tree Decorating will be held in the morning from 9 am to 1 pm. Vote for your favourite tree! From 1 pm to 5 pm the Lions Centre will become a centre for fun, entertainment and games for both children and adults. Children will have lots to do both inside and outside the Lion's Centre. They can create holiday crafts and play holiday games while enjoying snacks and listening to holiday music. Outside they can ride the Cattail Express and horse drawn wagon rides. Santa and Mrs Claus will be on hand to greet the children and pose for pictures. Children 12 and under must be accompanied by an adult. At 4:30 pm there will be a Christmas Trees Lighting event as the Verona Lions Centre will be lit up with 1000's of Christmas Lights. At 5 pm a delicious, free chili and hamburger dinner will be served with hot dogs for the children. The Campfire Boys will provide the musical entertainment inside the Lions Hall from 5 to 7 pm while outside we can enjoy the Christmas lights and keep toasty warm by the firepit roasting marshmallows and drinking hot chocolate. Come out and enjoy good old Verona hospitality. Verona Lions Centre. Verona Sand Road. This is a Verona Community Association event.
The VCA Christmas For Kids will be holding a bottle drive at Foodland in Verona on Saturday, November 29 starting at 10 am. All bottle donations gratefully appreciated and proceeds go toward making sure no child misses Christmas.
The Frontenac Women's Chorus invite you to a "Journey to Christmas" - an international tour of traditional songs and carols of the coming season. Refreshments will be served. Saturday, November 29 at the Verona Free Methodist Church, 7:30 pm. Admission is by Free-will.
On November 29 and December 6, David Kemp will be bringing "A Child Growing Up" to the Bellrock Hall. Kemp's acclaimed one man show is a bittersweet journey through the world of childhood memories. Saturday Nov 29, 6:30pm (ham and scalloped potato dinner and theatre) , Saturday Dec 6, 7:30 pm (theatre only.)Tickets: $20 for dinner + theatre, $12 for theatre only. Available at Asselstine Hardware, Verona Hardware, and Food Less Travelled in Verona. (some theatre tickets may be available at the door) See www.bellrockhall.ca for more details .
The very popular Spirit of Advent Concert will be held again at the Trinity United church on Saturday, December 5 at 7:30 PM. This hour long family event will feature popular Christmas songs and even a musical story about good King Wenceslas. Refreshments will be served after. Free admission. Priceless music.
Debbie Lingen
For more information about Verona, Ontario please contact:
Debbie Lingen
debbie@lingens.com
613-374-2091