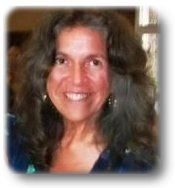 Verona News
by Debbie Lingen
debbie@lingens.com

Previous Verona News Column Issues
Published December 4, 2014
What a fun day it was as we celebrated Christmas in the Village. The organizations and families that decorated the trees did a tremendous job. Each tree had its own unique theme and they were all imaginative and colourful. Congratulations to Asselstine Hardware and the First Verona Scouts who won the top two prizes for their decorated trees. In the afternoon the Verona Lions Hall was filled with children as they created crafts and said hello to Santa and Mrs Claus. Outside, The Cattail Express and the horse drawn wagon rides were non-stop excitement for the children. Kudos to the Verona Community Association for organising this day and to all the volunteers and sponsors who helped make it a success.
The Spirit of Advent Concert will be held at the Trinity United Church this Friday, December 5 at 7:30 pm. This hour long family event will feature popular Christmas songs and a musical story about good King Wenceslas. Refreshments will be served after. Free admission.
Rev. Oscar Simpson presents Country Church Christmas Homecoming with special guests Chris Murphy and Jon McLurg and the Old Hims at the Portland Community Church. Hartington, Friday December 5 at 7 pm. Free will offering with refreshments to follow. Information 613-374-2178
Santa is coming to Nicole's Gifts! Santa will be arriving at 11 am, Saturday, December 6. There will be a mail box to drop letters off to Santa and Nicole's will take free photos. Donations for the local food bank gratefully appreciated.
Enjoy the Pancake Breakfast before the Harrowsmith parade on Saturday, December 6 at St. Paul's Church from 8:30 am to 10 am. All money raised goes to supporting the Harrowsmith-Verona Christmas hampers. After breakfast enjoy the Harrowsmith Christmas parade. The Verona Cattail Express will be in the parade.
The Harrowsmith-Verona Pastoral Charge invites you to escape the hustle and bustle this holiday season and have a " Coffee with God." St. Paul's United Church in Harrowsmith will open their sanctuary on Wednesday, December 10 from 5 to 6 pm for prayer, quiet reflection or inspirational reading. Trinity United Church in Verona will do the same on Wednesday, December 17 from 5 to 6 pm. Enjoy the peacefulness of the sanctuary with the tree lit and candles glowing in the windows. You are invited to stay for a few minutes or an hour to regroup and de-stress but stay long enough to enjoy the complimentary coffee.
Frontenac Farmers Market will host their annual Christmas Market on Saturday, December 13 from 9 am to 2 pm at the Verona Lions Hall. Stock up for the cold winter months ahead. Tasty food & refreshments will be available.
Join us Christmas Day for a fun packed, music filled day with a delicious Christmas feast served up. This is a free event and is open to Verona and area residents. The fun starts at 10:30 am and the turkey dinner with all the trimmings is served at noon. Verona Lions Club. For more details call Joyce Casement at 613-374-3406.
Debbie Lingen
For more information about Verona, Ontario please contact:
Debbie Lingen
debbie@lingens.com
613-374-2091