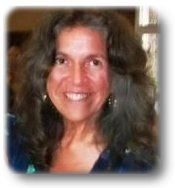 Verona News
by Debbie Lingen
debbie@lingens.com

Previous Verona News Column Issues
Published January 8, 2015
Trinity United Church will be serving their popular "Winter Weekend Wake-Up Breakfasts" starting Saturday, January 10. Enjoy a good old fashioned home made breakfast and chat with friends and neighbours. Scrambled eggs, sausage, toast and home fries for only $5. Your choice of tea, milk, juice, muffin or cup of coffee for $1 more. Conversation is free. Breakfast will be served from 9 am to 11 am. Trinity United Church.
The Frontenac OPP Auxiliary Unit and the Southern Frontenac Community Services Food Bank would like to thank all the people who generously donated to the local food drive. On December 13 the Frontenac OPP Auxiliary Unit held its annual "Stuff the Cruiser" food drive in partnership with the Southern Frontenac Community Services Food Bank. The event was set up in the parking lots of the Verona Foodland grocery store and the Sydenham Foodland grocery store from the hours of 10 am to 3 pm. During that time, a total of 1700 lbs of non-perishable food items as well as over $1100 dollars in cash, food cards and turkey bucks were collected from both locations. Kudos for making this year's "Stuff the Cruiser" food drive a huge success!
The Bellrock Bikers have turned into Hikers and Snowshoers for the winter. They meet at the BellRock schoolhouse at 9:30 am on Tuesdays and usually the hike/snowshoe/bike is about 90 minutes in duration. The pace is moderate, and geared to whoever is on that particular trip. Interested people can phone 374-2344 (Virginia) or email Debbie at dmtwiddy2002@yahoo.ca.
Debbie Lingen
For more information about Verona, Ontario please contact:
Debbie Lingen
debbie@lingens.com
613-374-2091