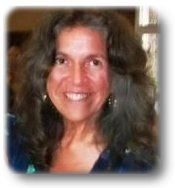 Verona News
by Debbie Lingen
debbie@lingens.com

Previous Verona News Column Issues
Published January 29, 2015
Have you had a chance to visit the boutique 'Style Revival". Style Revival offers high quality, gently used clothes for men, women and children. The "Style Revival" boutique looks and feels like a small store in a larger centre, but the difference is that the clothes and accessories are free. Kielo Carlson who runs the boutique vets all the clothes herself to ensure quality. Shopping hours are every Wednesday and Thursday from 10 to 1 pm in the basement of Verona Free Methodist Church. For more information call Kielo Carlson 613- 374- 5289
Drop by Trinity United Church for their popular "Winter Weekend Wake-Up Breakfasts" this Saturday, January 31. Scrambled eggs, sausage, toast and home fries for only $5. Your choice of tea, milk, juices, muffin or cup of coffee for $1 more. Breakfast will be served from 9 am to 11 am. Trinity United Church.
St. Paul's United Church, Hwy 38 Harrowsmith will host a "Gluten Free Pulled Pork Supper" on Saturday, January 31 from 4:30 to 6:30 pm. Pulled pork on a bun, baked beans, salad and dessert will be served all catering to gluten-free diets. Cost is $12 for adults. $6 for kids over 6 (under 6 free) and family rates are $30 which includes parents and school aged children. Take out is available. For more information, call the church office at 613-372-2525.
Sisters by Heart invite us to a Ladies Night Out. The theme of this evening is "SOS need chocolate and friends." Keynote speaker will be Nancy Timan. Musical entertainment will be provided by The Domens and Jennifer Bandy. Monday, February 7 from 7 to 9 pm at Verona Free Methodist Church. For more information, contact the church office at 613 374-1232
.
Debbie Lingen
For more information about Verona, Ontario please contact:
Debbie Lingen
debbie@lingens.com
613-374-2091