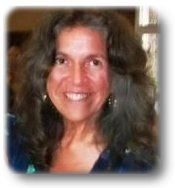 Verona News
by Debbie Lingen
debbie@lingens.com

Previous Verona News Column Issues
Published February 5, 2015
Sisters by Heart invite us to a Ladies Night Out. The theme of this evening is "SOS need chocolate and friends." Keynote speaker will be Nancy Timan. Musical entertainment will be provided by The Domens and Jennifer Bandy. Monday, February 9 from 7 to 9 pm at Verona Free Methodist Church. Admission is $5. For more information, contact the church office at 613 374-1232
Verona resident, Doug MacIntyre will be the director for two plays at the Lennox Theatre in Selby. Auditions will be held for both plays at the McKeown & Wood Ltd, at 373 Centre St., Napanee on Sunday Feb. 8 and Monday Feb 9 from 6:30 pm to 7:30 pm. The two plays are "Murder in Bloom", a delightful fluffy little murder and Norm Foster's "Opening Night", a funny and gentle look at human relationships. They are looking for men from age 25 to 65, and women from age 18 to 60. Contact Doug MacIntyre at 613-900-8115 for more details.
Following up on last year's consultations, South Frontenac Township will hold a public meeting on traffic flow and related safety concerns in the local area. At the meeting the recommendations and conclusions of the township's Road 38 Corridor Study will be presented. The presentation will be held at the Verona Lion's Club on Thursday, February 12, and will start at 7pm.
The Verona Diners Club, for adults ages 55 plus, will be held on Thursday, February 12 at noon at the Verona Lions Club. The program provides full-course catered meals and the flexibility to meet varying dietary needs. $11 per person. Reservations are required. Call 613- 376-6477. South Frontenac Community Services.
The Verona Cattail Festival is celebrating its 20th anniversary this year. Get in on the planning to make this the best year ever for the Festival. The first volunteer meeting will be Tuesday, February 17. It will start with a potluck dinner at 6 pm with a meeting afterwards. Join the excitement of planning and meet a great group of volunteers. Newcomers are very welcome. Verona Lions Club, Verona Sand Rd.
Enjoy South Frontenac "Family Day Winter Carnival" on Monday, February 16, Frontenac Arena in Piccadilly, 11 am to 3 pm. Free hotdogs, hamburgers and hot chocolate. Bring your stick for roasting marshmallows. Thanks to a donation from Gilmour's on 38, they will be barbecuing 150 sausages in celebration of the County's 150th Anniversary! Get your free lunch and stick around for games and prizes, skating, horse-drawn wagon rides, snowshoe races and obstacle courses, marshmallow roasting, and more!
The Frontenac News is embarking on a multi-media project to mark the County's 150th Anniversary, through 2015. The newspaper will publish a story every week all year long and will post videos of interviews to a dedicated area on its website. It will also expand its distribution once per month to reach the southern areas of the County that are normally beyond its circulation. Kudos Jeff and Jule!
Prince Charles Public School Parent Council is selling white spruce, white pine and sugar maple seedlings for $2 a tree. Order through the school at 613-374-2003 or online on their website, http://princecharles.limestone.on.ca. Order early. Last year they sold out quickly.
Debbie Lingen
For more information about Verona, Ontario please contact:
Debbie Lingen
debbie@lingens.com
613-374-2091