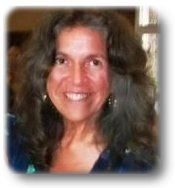 Verona News
by Debbie Lingen
debbie@lingens.com

Previous Verona News Column Issues
Published March 12, 2015
Verona Free Methodist Church will hold a fundraiser to benefit the youth on Friday, March 13 from 6 PM to 7:30 PM at the Church. There will be chili dinner with home-made pie and a Dessert Auction. Tickets are $10 each. Enjoy a great meal and hear inspiring stories from the youth. For more information contact the church office at 613-374-1232.
This is a big year for the Verona Cattail Festival. The Festival will be celebrating its 20th anniversary. Plans are being made to make this the best Festival ever. If you have ideas or suggestions the Festival committee would love to hear them. The next Verona Cattail Festival meeting will be held this Tuesday, March 17 at the Verona Lions Club Hall from 7 PM to 9 PM. New volunteers are always welcome.
A Women's Drop in Group will be held at the Verona Medical Centre on Tuesday, March 17 1:30 to 3 pm. Light refreshments will be served. A free drop-in support group, no registration required. A confidential, non-judgemental space to talk, connect and support each other to talk about issues women face. For more information, call Kim at 613-549-7850 or email kalbano@k3c.org Website: www.k3c.org
Kids Club will resume Tuesday, March 24 at the Free Methodist Church from 6 PM to 7:30 PM. (4 week program on Tuesdays) Kids Club is for JK to Grade 6. Parents are invited. There will be music, stories, and crafts. Light supper is provided. This is all free of charge.
Batter up! The Frontenac County Minor Softball Association softball registration for the Verona and Hartington areas will take place Wednesday, March 25 at the Princess Anne Centre (Library) in Hartington from 6 pm to 8:30 pm. Registration will also occur at the Verona Lions Center in the Lion's Den on Saturday, March 28 from 12 pm to 2:30 pm. For more information contact: Mary Jo Dowker at 613-374-3275 or ronmaryjo.dowker@gmail.com.
Early Bird registration for the Frontenac Soccer Association is now open. Early bird fees will apply until April 4. Free coaches clinic will be held April 18, times will be advised. The soccer season will start the week of May 4. To register your child go to www.frontenacsoccer.com.
Prince Charles Public School Parent Council is selling eight varieties of tree seedlings for $2 a tree. Order through the school at 613-374-2003 or online on their website, http://princecharles.limestone.on.ca by March 31. Order early as quantities are limited. The school will email you when you can pay and pick up for your trees in April. Prince Charles is a certified EcoSchool at the Gold level for its environmental programs.
Debbie Lingen
For more information about Verona, Ontario please contact:
Debbie Lingen
debbie@lingens.com
613-374-2091