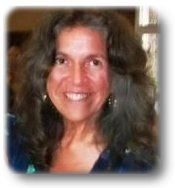 Verona News
by Debbie Lingen
debbie@lingens.com

Previous Verona News Column Issues
Published April 2, 2015
First Verona Scouting will be hosting an All-You-Can-Eat Pancake Breakfast on Good Friday, April 3, 8 am to 11 am at Trinity United Church Hall. All you can eat pancakes, sausages, juice, and coffee or tea. Adults and youth 12 and over $8, 6 to 12 years old $5, five yrs. and under free, family rate $20. This is a fund raiser for Scouts Canada programs.
Frontenac Farmers Market is back with their Annual Easter Market on Saturday, April 4. All your favourite Market Vendors will be on hand. 9 am to 2 pm. Verona Lions Hall.
The Verona Lions Club will be hosting a "Crib Night" Tuesday April 7, 7 PM at the Verona Lions Hall. $2 entry fee.
Debbie Lingen
For more information about Verona, Ontario please contact:
Debbie Lingen
debbie@lingens.com
613-374-2091