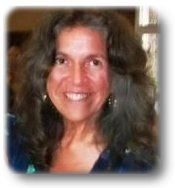 Verona News
by Debbie Lingen
debbie@lingens.com

Previous Verona News Column Issues
Published April 9, 2015
A Diabetes Education Session will be held Thursday April 16 at the Verona Medical Centre. 9 am to noon. Whether you have just learned that you have diabetes or have had it for many years, this will be a chance to share your experiences, ask questions and learn from each other. Anne MacDonald, Registered Dietitian will be in attendance to discuss various aspects of diabetes management. Please contact Anne MacDonald at (613) 544-3400 x 3589 if you plan to be in attendance.
They're back! The LaSalle Causeway Band is coming to BellRock to celebrate the renovations to the BellRock Hall. This swing band features saxophones, trombones, trumpets, clarinets, keyboard, and percussion. Their musical selections span several decades--from Gershwin to contemporary music.The toe-tapping dance music is sure to blast the winter cobwebs from your hearts. BellRock Hall. Saturday April 18, 7:30 pm. Cost: Freewill or food bank donation. www.bellrockhall.ca for more information
BellRock Hall is hosting the VON Seniors' exercise program at the hall. The very popular seniors' exercise program, run by the Victorian Order of Nurses is being offered in the BellRock Hall. At no cost to participants, the classes will be running on Monday and Thursday mornings. It features a gentle exercise session which is tailored to the needs and abilities of the participants and is especially focused on the needs of seniors. For more information and to register, contact the vON at 613 634-0130, ext. 3414.
The Women's Drop In-Group is held every Tuesday at the Verona Medical Centre 1:30 - 3 pm. Light refreshments are served. A free drop-in support group, no registration required. A confidential, nonjudgmental space to talk, connect and and support each other to talk about issues women face. For more information, call Kim at 613-549-7850 or email. Information e-mail: kalbano@k3c.org Website: www.k3c.org
Twenty years and going strong! The next Verona Cattail Festival meeting will be held Tuesday April 21, 7 pm at the Verona Lions Hall. Plans are being made for the 20th annual Festival. We always welcome new volunteers. For more information call Wayne Conway 613-374-3807.
Bellrock Hall Cycling invites you to join their informal cycling group as soon as the roads are clear. Easy, quiet bicycle trips starting at BellRock Hall every Tuesday morning at 9:00 a.m. (they may start earlier, once the weather gets hotter). Trip duration is about an hour, along quiet country roads. Conversation and an easy pace are important features of these trips. If you have questions or want to confirm that the cycle trip is on for a particular day, call Virginia at (613) 374-2344 or Debbie (613) 374-1704. For a map to see where BellRock Hall is, check our website. Information e- mail: bellrockhall@gmail.com Website: www.bellrockhall.ca
Frontenac Women's Chorus presents a concert of their favourite songs from 20 years of music-making! Come and help them say Thank you to Trinity United Church and Verona, their supportive community and friends on Saturday, April 25 at 7:30 PM, Trinity United Church, Verona. Admission is by free-will donation, but please bring a Food Bank Item as well!
Debbie Lingen
For more information about Verona, Ontario please contact:
Debbie Lingen
debbie@lingens.com
613-374-2091