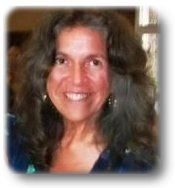 Verona News
by Debbie Lingen
debbie@lingens.com

Previous Verona News Column Issues
Published April 23, 2015
Verona has a new postmaster. Sharon Green has been holding a temporary position until a new postmaster was selected. This week she heard the good news from Canada Post that she had won the permanent position as postmaster. She is absolutely delighted. This is Sharon's first position as postmaster and she is delighted that it is in Verona. She loves Verona and the very friendly people who frequent the post office. Make sure you drop by to say Hello and welcome Sharon to our great village.
Would you like to see stronger family relationships? Then come to Strengthening Families for Parents and Youth. A program facilitated by Youth Diversion for parents/guardians and youth ages 12-16. This 9-week program will help you build stronger relationships within the home through use of strategies such as learning new communication skills, role and responsibilities, and setting and supporting goals. The program is completely free and offers family dinners, transportation subsidy, and gifts for participating throughout the program. For more information please contact Carol or Victoria at 613-548-4535. Program starts Thursday, April 23 at Prince Charles Public School from 5:30 to 8:30 pm.
Rev.Oscar Simpson presents Country Church at Hartington Community Church on Friday, April 24, at 7 pm. Special guests are The Piccadilly Pickers and The Old Hims Free will offering & refreshments following. Information 613-374-2178
Frontenac Women's Chorus presents a concert of their favourite songs from 20 years of music making! Come and help them say Thank you to Trinity United Church and Verona, their supportive community and friends on Saturday, April 25 at 7:30 PM, Trinity United Church, Verona. Admission is by free-will donation and or Food Bank Item.
Second Annual Frontenac Fury Fun Run will be held Sunday April 26 at the Frontenac Arena , 4299 Arena Boundary Rd. For more information please visit our website at Frontenacfury.ca or Julie Lambert at page3664@gmail.com or Debbie Asselstine at gigglepus3.msn.com. All proceeds benefit the Frontenac Fury Girls Hockey Association. Help support girls hockey in our community! Information e-mail: Gigglepus3@msn.com Website: Frontenacfury.ca
St. Paul's United Church, Hwy 38 will hold their annual FUNtastic Street Fair and Sale on Saturday, May 2 from 9 am to 2 pm. Huge yard, book and bake sale. Outdoor children's activities and games start at 10 am. Clowns, draws, confections and more. BBQ lunch. Pony rides from 11 am to 1 pm and Jo-Jo's Magic Act from 11:30 am to noon. Church St. is closed for the event. For more information call the church office at 613-372-2525.
There will be a "Spring Shopping Vendor Blender" at Verona Lions Hall on Sunday, May 3. Doors open from 1 pm to 4 pm. Free Admission. Proceeds from Silent Auction will help support Prince Charles Public School. Vendors include: Pampered Chef, Isagneix, Scentsy, Gina's Warm & Woolies, Partylite, It Works, Avon, Tupperware, Thirty-one gifts, Passion Parties, Crawford Creations, Organo Gold coffee, Regal and much much more. For more information or to donate a prize for the silent auction, please email Barb. Information e-mail: barbspamperedchef@gmail.com
Debbie Lingen
For more information about Verona, Ontario please contact:
Debbie Lingen
debbie@lingens.com
613-374-2091