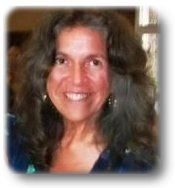 Verona News
by Debbie Lingen
debbie@lingens.com

Previous Verona News Column Issues
Published April 30, 2015
Tick season is back. Recently a report from John D. Scott, a research scientist with the Lyme Disease Association of Ontario (LDAO), came to my attention. Published in the Whig Standard, it states that Lyme disease is now a threat in Frontenac County. Scott and a group of researchers have been studying tick populations and infection rates for several years at a research site near Verona. He explains "In this particular case, the Verona site is special because it's remote from habitation and we've ruled out other animals, so we believe that songbirds have established the (tick) population." For more information on Lyme disease and prevention, visit lymeontario.com
Opening day for the Frontenac Farmers' Market is this Saturday, May 2. The market's new hours are from 9 am to 2 pm. The market is located at Prince Charles Public School. This year the market celebrates its 10th anniversary.
St. Paul's United Church will hold its annual FUNtastic Street Fair and Sale (a huge yard, book and bake sale) on Saturday, May 2 from 9 am to 2 pm Outdoor children's activities and games start at 10 am. There will be clowns, draws, confections, a BBQ lunch, and more. Pony rides will be offered from 11 am to 1 pm and Jo-Jo's Magic Act will run from 11:30 am to noon. Church Street will be closed for the event. For more information, call the church office at 613-372-2525.
There will be a "Spring Shopping Vendor Blender" at Verona Lions Hall on Sunday, May 3 from 1 pm to 4 pm. Admission is free. Proceeds from the silent auction will go to support Prince Charles Public School. Vendors will include: Pampered Chef, Isagneix, Scentsy, Gina's Warm & Woolies, Partylite, It Works, Avon, Tupperware, Thirty-one Gifts, Passion Parties, Crawford Creations, Organo Gold Coffee, Regal and many more. For more information, or to donate a prize for the silent auction, please email Barb at: barbspamperedchef@gmail.com
The Verona Lions will be hosting a Euchre & Crib Night on Tuesday May 5 at 7 pm at the Verona Lions Hall. $2 admission.
A Women's Drop in Group will be held at the Verona Medical Centre on Tuesday, May 5 1:30 to 3 pm. Light refreshments will be served. A free drop-in support group, no registration required. A confidential, non-judgemental space to talk, connect and support each other to talk about issues women face. For more information, call Kim at 613-549-7850 or email kalbano@k3c.org Website: www.k3c.org
A municipal information meeting will be held to discuss upcoming improvements to Bellrock Village by planners from South Frontenac Township. They will also outline plans for Long Swamp Road. The meeting will be held on May 7 at 7 pm at Bellrock Hall (6034 Leveque Road).
Trinity United Church will hold a bake sale on Saturday, May 9 from 9 am to noon. There will be assorted bake goods, pies, cakes, muffins, cookies and more!
Debbie Lingen
For more information about Verona, Ontario please contact:
Debbie Lingen
debbie@lingens.com
613-374-2091