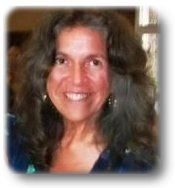 Verona News
by Debbie Lingen
debbie@lingens.com

Previous Verona News Column Issues
Published May 14, 2015
Once again this summer, Main St. Verona is going to be bursting with blooms. The Verona Community Association has just announced the Sixth Annual Adopt a Flower Barrel Competition. Use your green thumb and your imagination to help beautify Verona this summer. The VCA has provided over 32 flower barrels lining Main Street, located in front of businesses, private homes and public spaces. Each of these barrels will be "adopted" by individuals. groups or businesses who will apply their gardening skills while competing for five prizes. Fourth and fifth place will win $50. Third place prize $100, Second place prize $200 and the grand prize will be $300. Thank you to all the businesses and private individuals whom once more will help make Verona beautiful.
Verona Lions Club will hold their annual fundraiser, a Roadside Toll, on Friday May 15, 10 am to 6 pm and Saturday May 16, 10 am to 4 pm on Road 38 at the Revell Ford Used Car Lot. Help support the Lions Club and the many worthwhile community events and activities that they support.
The 20th Verona Cattail Festival is only a few months away. Don't miss out on the excitement this year. Discover the fun in helping the community prepare for this event. The next Cattail Festival meeting is Tuesday, May 19 at the Verona Lions Club, 7 pm. There will be lots to discuss and decide. Come and enjoy the camaraderie. Everyone is welcome.
Sydenham Women's Institute is hosting their Spring Sale on Saturday, May 23 from 9 to 2 p.m. at the Grace Centre, Sydenham. Browse the many vendors table, which includes vendors from Verona. Don't forget the bake and plant tables. Canteen by the Sydenham Women's Inst. Members. Free ceramic mug with lunch.
Swim and Day Camp registration for "McMullen Beach" will take place at the Princess Anne Community Centre in Hartington on Wednesday, May 27 from 6 pm to 8 pm. For more information contact Jenna Veldman at 613-376-3027 Ext 2231 or by email at campcoordinator@southfrontenac.net
Vendors wanted! Display and sell your products at two big summer events; the 20th Verona Cattail Festival and the 150th Anniversary of the County of Frontenac (Harrowsmith). The Verona Community Association is managing the Vendors' Village for both these events. $50 per event if booked by July 1. Contact Linda Bates 613-374-1307 or Wayne Conway 613-374-3807.
The Grandmothers by The Lake will be holding their 7th Annual Plant and Bake at St. Paul's United Church on Road 38 in Harrowsmith on Sat. May 30 from 10 a.m. to 1 p.m. All proceeds go to fund the grassroots projects to help Grandmothers and orphans in Africa. For more info call Adele at 613 375-8845 or Marni at 613 374- 9929.
Debbie Lingen
For more information about Verona, Ontario please contact:
Debbie Lingen
debbie@lingens.com
613-374-2091