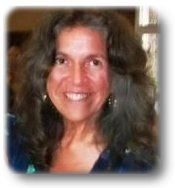 Verona News
by Debbie Lingen
debbie@lingens.com

Previous Verona News Column Issues
Published May 21, 2015
Congratulations Mike Smith and Team Canada on winning gold. Canada won the gold medal match 6-1 over Russia at the Hockey World Championships in Prague, Czech Republic, on Sunday, May 17. The Canadian team won the series with a perfect 10-0 record.. Way to go Mike!!
Sydenham Women's Institute is hosting their Spring Sale on Saturday, May 23 from 9 to 2 p.m. at the Grace Centre, Sydenham. Browse the many vendors table, which includes vendors from Verona. Don't forget the bake and plant tables. Canteen by the Sydenham Women's Inst. Members. Free ceramic mug with lunch.
Swim and Day Camp registration for "McMullen Beach" will take place at the Princess Anne Community Centre in Hartington on Wednesday, May 27 from 6 pm to 8 pm. For more information contact Jenna Veldman at 613-376-3027 Ext 2231 or by email at campcoordinator@southfrontenac.net
The Grandmothers by The Lake will be holding their 7th Annual Plant and Bake at St. Paul's United Church on Road 38 in Harrowsmith on Sat. May 30 from 10 a.m. to 1 p.m. All proceeds go to fund the grassroots projects to help Grandmothers and orphans in Africa. For more info call Adele at 613 375-8845 or Marni at 613 374- 9929.
Debbie Lingen
For more information about Verona, Ontario please contact:
Debbie Lingen
debbie@lingens.com
613-374-2091