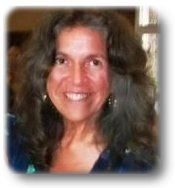 Verona News
by Debbie Lingen
debbie@lingens.com

Previous Verona News Column Issues
Published June 18, 2015
Treat Dad this Father's Day, Sunday June 21 to a live concert at McMullen Beach. Listen to the exciting sounds of "Mobius " a five person ensemble. Paul Butler and Cynthia Laird are joined by Lindsay Strachan on bass guitar, Shaun Weima on the drums, Kevin Bissonette as lead guitarist. Mobius is looking forward to playing popular rock and pop tunes as well as their new original music. The concert is from 1 pm to 3 pm. There is no admission charge and parking is free. Attendees are asked to bring their own lawn chairs. The canteen will be open for refreshments. This year there will be a Barbecue starting at noon. The Verona Cattail Express will also be on hand to take the kiddies for rides. In case of heavy rain or thunderstorms the concert will be held at the Verona Lions Club, 4504 Verona Sand Rd
Portland District Recreation is sponsoring free tennis lessons for children at Verona's tennis court. Lessons will take place starting at 10 am til 11 am. every Wednesday in July only. To register contact Dan Bell 613-372-1910 or Pam Morey at moreyp@kos.net
The Sydenham & District Lions Club are selling raffle tickets to raise funds for the variety of community programs they support. These tickets will be available at Verona Foodland on June 19, 20 and 21 from 10 a.m. to 5 p.m. Prizes are $500.00, $300.00 and $200.00. The draw will take place on July 1 at the Canada Day, "Get to the Point" celebrations.
The Frontenac Fury Girls hockey is looking for more girls to register for the 2015/ 2016 season. Register now at frontenacfury.ca.
St. Paul's United Church, Hwy 38, Harrowsmith will host a Turkey and Strawberry Supper on Saturday, June 20 from 4:30 pm to 6:30 pm. Adults $15, Kids over 6 $6 and Family Rate $35. Take out is available. For more information please call the church office at 613-372- 2525.
An "Old-Fashioned Strawberry Social" presented by the Portland District & Area Heritage Society will be held on Saturday, June 27th from 10 am to 2 pm at Trinity United Church. Enjoy delicious Shortcake biscuits made from a heritage recipe; loaded with luscious berries and real whipped cream. Hot and cold drinks. Take-out also available. $6.50 adults; $3.50 children under 12
Vendors wanted! Display and sell your products at two big summer events; the 20th Verona Cattail Festival and the 150th Anniversary of the County of Frontenac (Harrowsmith). The Verona Community Association is managing the Vendors' Village for both these events. $50 per event if booked by July 1. Contact Linda Bates 613-374-1307 or Wayne Conway 613- 374-3807. Applications can also be filled out online www.yourverona.com
Auditions!! Domino Theatre is presenting Miracle on 34th Street, directed by Verona resident, Doug MacIntyre. Lots of roles and opportunities to bring this classic to the stage. Audition times are Sunday, June 21 from 2 to 4 pm and Monday, June 22 from 7 to 9, at 52 Church Street, Kingston (52 Harrowsmith Church Street) . For further information call Doug MacIntyre at 613-900-8115.
Debbie Lingen
For more information about Verona, Ontario please contact:
Debbie Lingen
debbie@lingens.com
613-374-2091